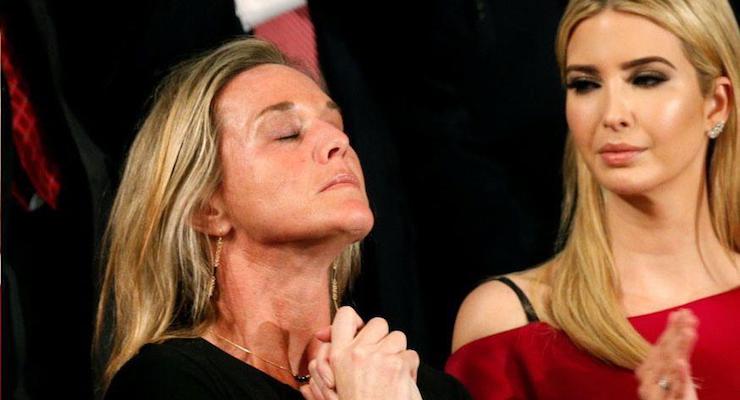 Van Jones, a frequent critic of President Donald J. Trump, said his recognition of Ryan Owen's widow was "one of the extraordinary moments in American politics, period."
Carryn Owens, the widowed wife of Navy SEAL Ryan Owens, who was killed in action during a special operations raid in Yemen, received a near 2-minute standing ovation when recognized by President Trump during his address to a joint session of Congress on Tuesday Feb. 28, 2017.
"Ryan's legacy is etched into eternity," he said, giving recognition to his widow who received a long standing ovation. "The Bible tells us 'There is no greater love than to lay down one's life for one's friends'. Ryan laid down his life for his friends, his country and our freedom. We will never forget Ryan."
Van Jones also said that it was the moment President Trump "became President of the United States" and the kind of thing that could make him a two-term president.