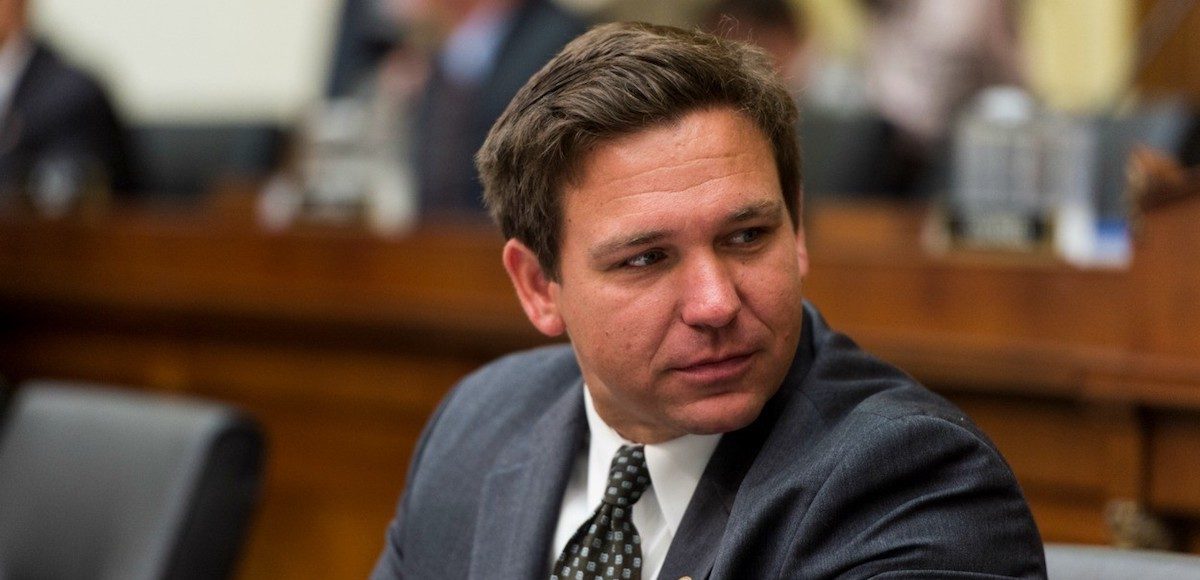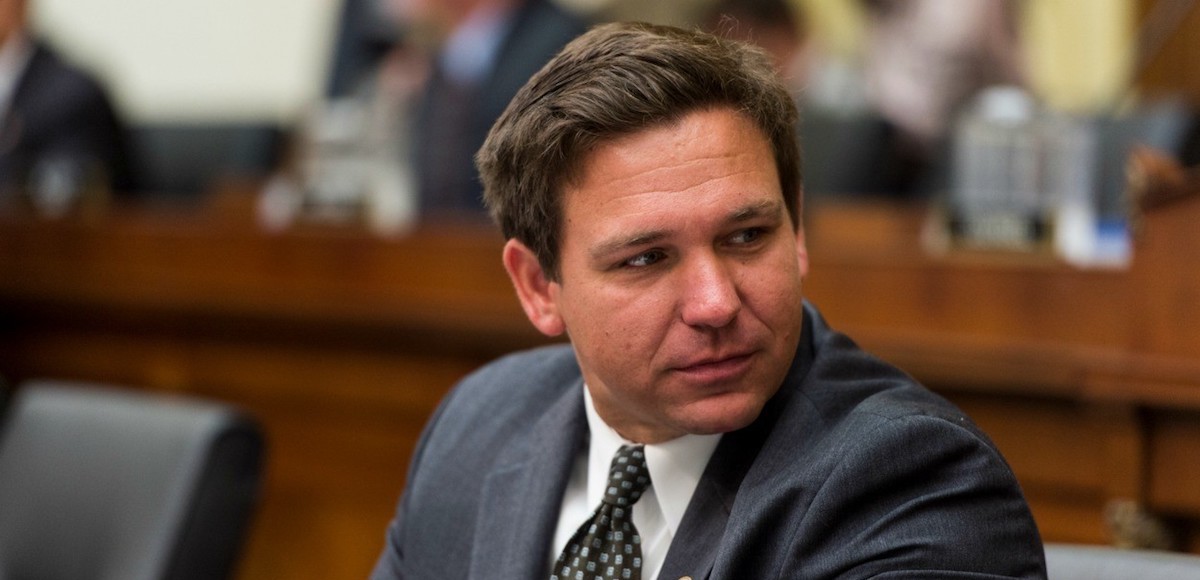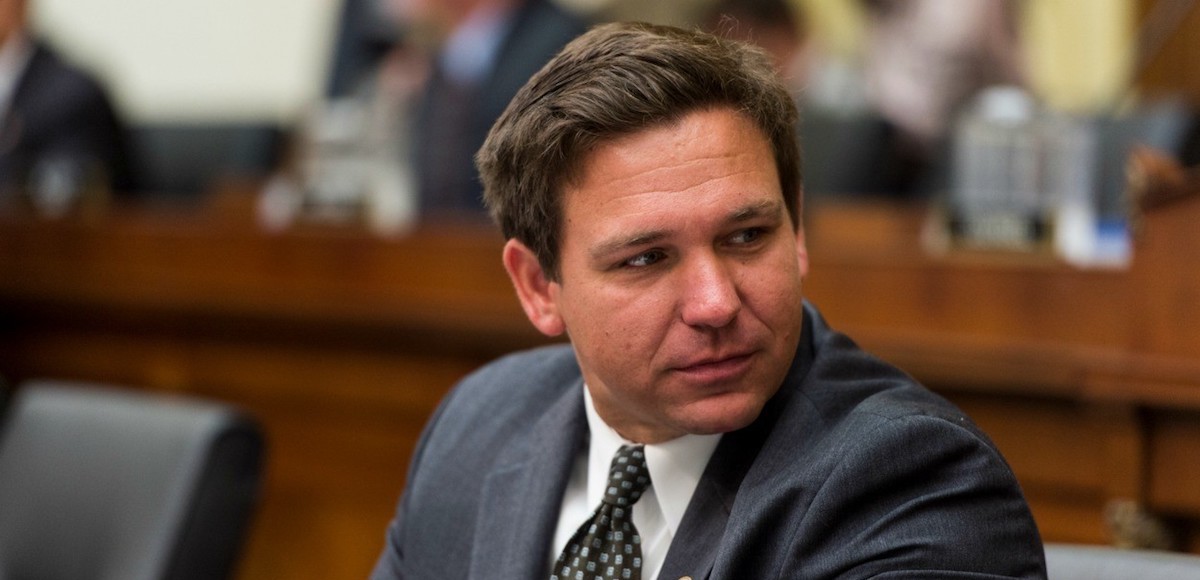 Political advertisements running on television in Florida accuse Representative Ron DeSantis, R-Fla., of voting "to give food stamps to illegals." The 2018 Republican gubernatorial candidate represents Florida's 6th Congressional District, and is running against Agriculture Commissioner Adam Putnam.
---
Claim
Ron DeSantis voted to give food stamps to illegals.
---
"This is the same Ron DeSantis who voted to give food stamps to illegal immigrants. Hardly part of the President's Make America Great Again agenda," the narrator says in first version of the ad.
"Yes, he voted to give food stamps to illegals," the narrator says in the latest.
So, is it true?
Let's first provide some background on the race, the vote in question and those responsible for the claim.
Without a doubt, the Republican Establishment in Florida had hoped to coronate Mr. Putnam. But President Donald Trump threw a monkey wrench into their plans, tweeting support for the congressman's gubernatorial bid to replace his friend, fellow-former businessman Rick Scott.
Shortly after, big money began to pour into his campaign from big GOP donors loyal to the President, including casino magnate Sheldon Adelson, hedge fund heiress Rebekah Mercer and investment tycoon Foster Friess. While Rep. DeSantis has largely held his fire in the race, his opponents have not.
The advertisements, which were paid for by National Liberty Foundation Inc., cite the same headline in the Central Florida Post — DeSantis Supported Food Stamps For Illegal Immigrants. The post was written by Jacob Engels, who appeared on "War Room" after publication with Roger Stone to discuss what the YouTube description referred to as Rep. DeSantis' "absurd vote."
The segment was titled, Why DeSantis Voted To Give Food Stamps To Illegal Immigrants.
The allegation surrounds a 2014 vote on HR 2642, a 950-page farm bill with a $1 trillion price tag. Farm bills are taken up every 5 years or so to reauthorize food and agriculture programs. It also reauthorizes food stamps, known as the Supplemental Nutrition Assistance Program (SNAP).
Buried deep within the bill under Section 4015 Mandating State Immigration Verification is the relevant provision:
State Verification Option.–In carrying out the supplemental nutrition assistance program, a State agency shall be required to use an immigration status verification system established under section 1137 of the Social Security Act (42 U.S.C. 1320b-7), and an income and eligibility verification system, in accordance with standards set by the Secretary.
HR 2642 passed the U.S. House by a vote of 251 to 166. The "Nays" included 63 Republicans, one of which being Rep. DeSantis. He was in bona fide conservative company, including Louie Gohmert, R-Texas., Matt Salmon, R-Ariz., Trent Franks, R-Ariz., Steve Scalise, R-La., among others who also voted against the bill.
The farm bill passed the U.S. Senate by a vote of 68 to 32. The "Nays" included Tom Coburn, R-Ok., Ted Cruz, R-Texas, Rand Paul, R-Kty., Mike Lee, R-Utah, Jeff Session, R-Ala., Marco Rubio, R-Fla., and several other Republicans.
Why?
Rep. DeSantis offered a 4-point explanation at the time.
"The House just passed a $1 trillion farm bill (bill length: 950 pages)," he wrote to constituents on Facebook in 2014. "I voted nay because the farm bill conference report is a bad deal for taxpayers and contains little in the way of meaningful reforms."
The Facebook post outlines in detail his opposition. Worth noting, the immigration verification status provision wasn't hotly debated at the time and he linked to an article by The Wall Street Journal debating the issues that were.
Here are a few issues that I found especially noteworthy:

1. The conference report contains a tax on Christmas trees.

2. The conference report creates new agriculture subsidy programs that are tied to current commodity prices, which means that if commodity prices decline from their current high levels, the taxpayer will be on the hook for billions of dollars more than what is currently forecasted.

3. None of the reforms to the food stamp programs — such as work requirements for able-bodied adults without dependents — were included in the conference report. The program has quadrupled in cost since 2000 and has doubled since 2008 and needs to be reformed.

4. The wasteful catfish inspection program was re-inserted in the conference report. This is an entirely duplicative and unnecessary program that wastes millions of dollars a year.
Given other "Nay" votes from well-known budget hawks and the fact that the immigration verification provision didn't make headlines, we were already inclined to rate this claim as false.
Except, there's more.
On April 1, Mr. Engels published a follow-up post, DeSantis Colludes With George Soros, Slams Conservative Media. The Facebook page for National Liberty Foundation Inc. posted it on April 10, 2018.
It's a response to PolitiFact, which rated another story citing his original claim as false. The website Uncle Sam's Misguided Children ran the headline, DeSantis voted in favor of food stamps for illegal immigrants.
Politifact rated it as "Pants on Fire!"
The author wrote in the follow-up that DeSantis campaign manager Brad Herold sent "a flurry of text messages" stating "you will take this down."
"Fast foward [sic] to this past Thursday and Politifact, a fact-checking service funded by George Soros' Open Society Foundation, falsely rated our article and the follow-up from Uncle Sam's Misguided Children as a "Pants-On-Fire" lie," he wrote. "The very fact that Congressman DeSantis' campaign team ran to their allies in the mainstream media for cover on his problematic vote should concern GOP primary voters."
Those accusations were parroted by the narrator in the latest aforementioned television ad funded by National Liberty Foundation Inc., which we found to be dubious. They also dismissed Politifact as leftwing propaganda.
We'll leave Politifact's credibility up to the readers to judge and you can read all about their funding here. There is no doubt they receive leftwing money and lean decidedly left. But People's Pundit Daily (PPD) does not, and we rate this claim false.
Learn more about the rating system used for PPD FactCheck here.
UPDATE: Ron DeSantis later appeared on The Ingraham Angle hosted by Laura Ingraham on Fox News.