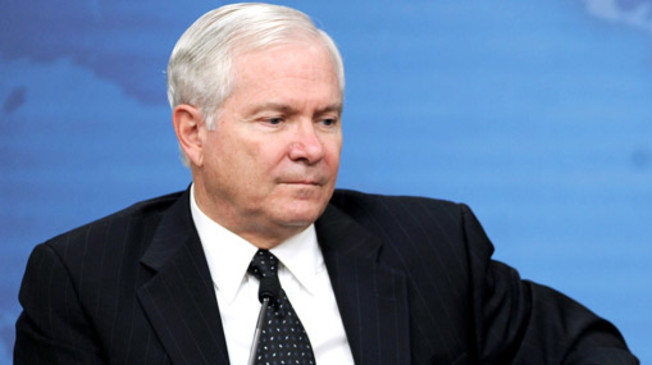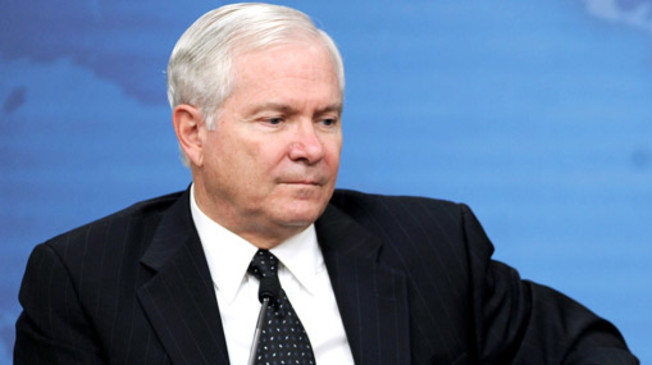 There is widespread consensus emerging within the mainstream media that the damage done to Obama and the Democrats' top 2016 picks from the Gates memoir, will resonate with the American people. The bombshell Gates memoir, "Duty: Memoirs of a Secretary at War," has proven to be a sticky story, sending a shock wave throughout Washington.
Former Secretary of Defense Bob Gates offered a blunt overview of President Obama's leadership style and skill, surprising some and validating for others their suspicions that Obama lacked commitment to the Afghanistan war, and is majority driven by political motivation when making foreign policy decisions.
Gates wrote how Obama doubted his own strategy in Afghanistan, the war he claimed during countless stump speeches was the "good war," and was "outright convinced it would fail." Fueling the Benghazi narrative, regarding decisions that are literally life and death for military members, Obama seems to lack the "deep passion" Americans have come to expect from our commander-in-chief.
"I worked for Obama longer than Bush and I never saw his eyes well up," Gates writes. "The only military matter, apart from leaks, about which I ever sensed deep passion on his part was 'Don't Ask, Don't Tell,'" Gates wrote.
But President Obama isn't the only top Democratic figure and administration official to receive scathing criticism in the new Gates memoir, with both Vice President Joe Biden and Hillary Clinton acting and speaking in manners less than impressive and hardly characteristic of real leadership.
As Chuck Todd of NBC noted, "this quote is one of the most intriguing in the book," reading from a passage in the Gates memoir that states, "Hillary told the president that her opposition to the 2007 surge in Iraq had been political because she was facing him in the Iowa primary."
"Of course, it was a caucus," Todd said. "This only reinforces one of the biggest knocks against Hillary Clinton, that she will say and do anything to win."
"The president conceded vaguely that opposition to the Iraq surge had been political," Gates wrote. "To hear the two of them making these admissions, and in front of me, was as surprising as it was dismaying."
Chuck Todd wasn't the only mainstream media journalist to speak out about the real potential for the Gates memoir to hurt administration officials, including potential Democratic presidential candidate Hillary Clinton and particularly Vice President Joe Biden.
"There's a lot in the book that could be very damaging, in terms of, first of all, Vice President Biden's prospects, the former Secretary of Defense saying that Biden has been 'wrong on nearly every issue of international relations and counterterrorism in the last four decade' is a very strong criticism," Jake Tapper said on CNN.
Echoing the assessment from Chuck Todd, Tapper said the Gates memoir is damaging, noting how snippets and selections unfavorable to the top Democratic figures are focused in on by the media, but there is much more to come.
"And there are a lot of other criticisms spread throughout the book," Tapper added. "I do think there is a lot that the administration will have to respond to."
The president's former top advocate David Axelrod, tried his hand at damage control, just as he had done throughout both the 2008 and 2012 campaigns, in which Obama made such conflicting political statements.
"I'm not suggesting that [former Secretary of Defense Robert Gates] made things up to sell a book, but I think the language that he used, for example, on that Iraq story, was vague and it was subjective," Axelrod said on NBC's "Today" show.
Senior military officials in the Obama administration saw their relationship with the president much the same way Gates describes it, however.
"It was clear, in fact, that Obama had misgivings about both Iraq and Afghanistan. In the end, it appeared that he grudgingly thought Afghanistan was the right war and then he saw it as an albatross around his neck," one Former Senior Army Officer, told Fox News.
The administration rushed to the defense of Vice President Biden at numerous press conferences today.
"The president disagrees with Secretary Gates' assessment," said National Security Council spokeswoman Caitlin Hayden. "From his leadership on the Balkans in the Senate, to his efforts to end the war in Iraq, Joe Biden has been one of the leading statesmen of his time, and has helped advance America's leadership in the world."
Except, the administration's version of the history of U.S. foreign policy is a bit misleading, with foreign policy hindsight favoring Gates' claims.
In the 1990s, Biden's so-called "leadership on the Balkans" consisted of advocating against keeping the Persian cruise missile defense initiative in Eastern Europe. He also opposed the first Gulf War, but voted for the Iraq War, yet voted against the surge that won the War in Iraq that is now seemingly lost due to the Obama doctrine.
Incoherent? No doubt, to say the least.
He also opposed the successful raid on Osama Bin Laden, which we now know President Obama was also opposed to during the multiple opportunities he had to strike at Bin Laden prior to the raid. Yet, Obama did not act until his approval rating dropped under 40 percent in Gallup tracking, suggesting the president made a bold political decision rather than a bold security decision.
"I think, frankly, that it's suspicions confirmed in my case," Sen. John McCain (R-AZ) said of the new Gates memoir on "The Steve Malzberg Show" on Newsmax TV. "I was a great admirer of Secretary Gates. We didn't always agree, but I don't know of any finer man who has served the country as far as national security is concerned."