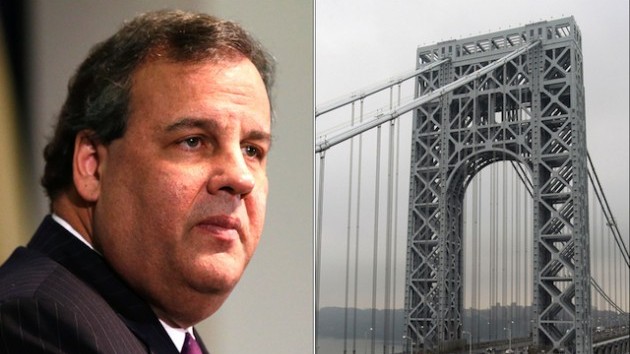 The Christie bridge closing scandal is gaining traction whether Gov. Christie fans like it or not. Newly disclosed emails and text messages between a top aide to New Jersey Gov. Chris Christie and his appointees at the Port Authority of New York and New Jersey have surfaced, which suggests the lane closures were political payback for Fort Lee Mayor Mark Sokolich not endorsing Christie's 2013 reelection campaign.
Below are the communications, but first a quick recap of the events.
Christie's deputy chief of staff, Bridget Anne Kelly, sent an e-mail to top Port Authority official David Wildstein that said: "Time for some traffic problems in Fort Lee."
Wednesday afternoon, Gov. Christie said in a statement that he had no knowledge of what his top aide was doing, and promised there would be punishment.
"What I've seen today for the first time is unacceptable. I am outraged and deeply saddened to learn that not only was I misled by a member of my staff, but this completely inappropriate and unsanctioned conduct was made without my knowledge," the statement read.
Christie also said the people of New Jersey "deserve better." "This behavior is not representative of me or my administration in any way, and people will be held responsible for their actions," he said.
Prior, Christie said the closures were the result of a study commissioned to increase commuter access for the Fort Lee area, stating it was a matter of fairness that many areas didn't have enough dedicated lanes.
"The fact is, I didn't know Fort Lee got three dedicated lanes until all this stuff happened, and I think we should review that entire policy because I don't know why Fort Lee needs three dedicated lanes to tell you the truth," Christie said when ask about the closures at the time. "And I didn't even know it until this whole, you know, happening went about."
"Mistakes were made in the way this stuff was communicated by Sen. Baroni's own testimony, and they've taken responsibility publicly, both of them, for the mistakes that were made," Christie said at the time. "As far as I'm concerned, that's it."
Worth noting, many headlines by liberal "mainstream" publications — who are foaming at the mouth to destroy the man leading Hillary Clinton in the 2016 presidential polls — are rather misleading, citing explicitly the Christie bridge closing "scandal" was to "retaliate" against the governor's politics enemies. This is insinuating the communication spells that out verbatim.
That may very well be the case, which would be outrageous and if the governor knew this publication will crucify him for it, but the word retaliate is used in the following communication.
Wildstein wrote to Kelly: "The New York side gave back Fort Lee all three lanes this morning. We are appropriately going nuts. Samson helping us to retaliate."
The "retaliate" reference was made in reference to the New York Port Authority who reopened lanes that were supposedly closed to conduct the survey. Now, without further comment, the communications are below.
[scribd id=197289639 key=key-1s4leld1odrl0ht3bx9h mode=scroll]