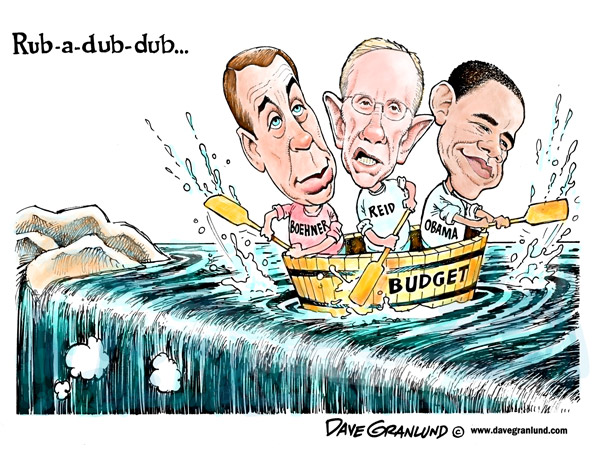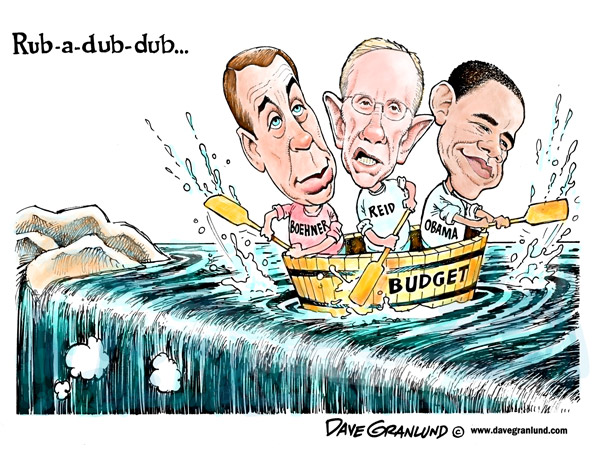 UPDATE: Jobless benefits have hit a dead-end in both houses of Congress. While the Republican Party has clearly won the economic argument, it is less than clear whether or not they won the political argument.
A poll by Quinnipiac University showed overwhelming support for extending jobless benefits, while a Rasmussen poll showed that just 23 percent favored extending the program indefinitely, which in reality, is what the Democrats have argued.
EARLIER: The Democratic Senator Party's  jobless benefits extension bill skimmed by even though the majority of Republican Senators are opposed to this bill — complaining that the $6 billion dollar price tag is not paid for.
At the end of December, the jobless benefits had expired, sparking debate over the extension of the bill. Senate Democrats needed 60 votes for the bill to move forward, scraping on by with the support of 6 republicans bid a margin of 60 – 37.
Senator Jack Reed (RI-D) stated, "Today, I think we have given a bit of hope to millions of Americans, who are struggling in a difficult economy to find jobs, who are struggling to provide sustenance to their families."
The Republican Party was not opposed to the bill itself, but their concerns surround pushing a bill forward without a plan that will balance out the $6 billion dollar price tag, as well as a plan to get people back to work.
Senator Jeff Session (AL-R) told Fox News, "This is all borrowed, every penny of it."
However, ignoring all of the negative economic data surrounding long-term jobless benefits, as well as billions in borrowed money, President Obama added class-warfare pressure stating, "There are still a lot of people who are struggling."
President Barrack Obama refuses to admit or suggest that ObamaCare is the cause of the damage to the labor market, which creates "a lot of people who are struggling."
House Speaker John Boehner emphasized that for the House to approve the measure it would need a series of changes.
Speaker Boehner insisted, "One month ago I personally told the White House that another extension of temporary emergency unemployment benefits should not only be paid for, but include something to help put people back to work. To date, the president has offered no such plan. If he does, I'll be happy to discuss it, but right now the House is going to remain focused on growing the economy and giving America's unemployed the independence that only comes from finding a good job."
Senator John Cornyn (TX-R) is not convinced that this bill was anything other than typical politics he stated, "It is transparent that this is a political exercise, not a real effort to try to fix the problem."
Senate Majority Leader Harry Reid claimed the middle class is "under siege." However, instead of actually fixing economic calamities caused by the Democratic Party playing politics with employment, they prefer to borrow money from an empty national bank account and brush aside the economic consequences to individual long-term unemployed Americans.
The director of the National Economic Council Gene Sperling,  announced at the White House press briefing that Congress should pass the bill with "no strings attached."
Many Republican senators seem to lose patience with the premise of the Democrats' argument, appearing annoyed with insinuations that the Republican Party does not "care about people." Meanwhile, the Republican Party merely wanted a balanced plan that would not add to the deficit.
The bill would restore between 14 weeks and 47 weeks of jobless benefits approximately averaging $256 weekly, to the tune of an estimated 1.3 million long-term jobless Americans that were affected when the program expired Dec. 28. 
Heritage Action contended that this bill is nothing more than "ineffective and wasteful."
Critics also say the Democratic Party is well-aware that this bill does not fix the underlying economic problem, and only serves to fuel more debt and more severe economic consequences to Americans, in the end.