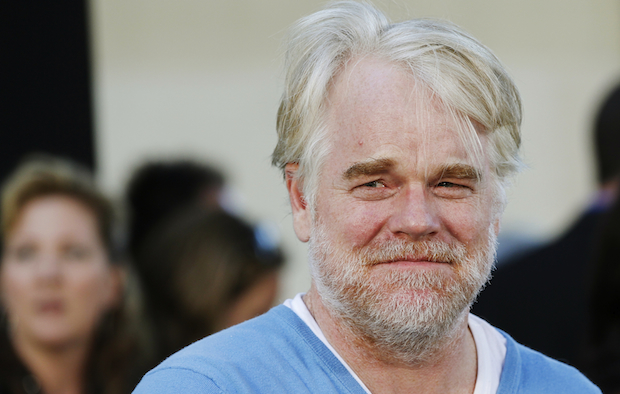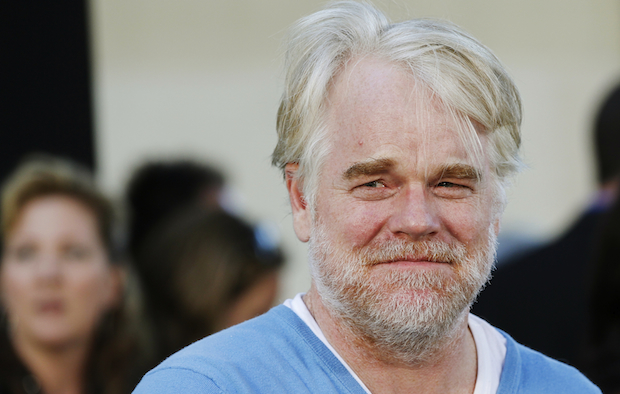 It was confirmed that a screenwriter friend found Oscar-winning actor Philip Seymour Hoffman dead in his New York City apartment Sunday.
NYPD law enforcement sources told PeoplesPunditDaily.com early Sunday afternoon that the cause of death was a heroin overdose, an addiction that Hoffman had been battling for years. Hoffman was found with a needle stuck in his arm filled with heroin, sources said.
Investigators are now trying to track down surveillance video at a bank where a male witness told cops he saw who he believed was Philip Seymour Hoffman buying drugs from two men Saturday night, the evening before his death.
A man told police he saw the actor withdraw large amounts of cash at an ATM at a bank near Hoffman's West Village apartment at about 8pm Saturday night, and watched Hoffman hand over the cash to buy drugs from the two men, both of whom were wearing messenger bags and appeared to be working together.
The witness told NYPD investigators that Philip Seymour Hoffman looked "like $h!t" and was "very sweaty."
Now, sources say NYPD investigators are looking for surveillance footage of the two men via cameras above the ATM where Hoffman withdrew cash, but as of late Sunday night the video was not yet in police possession.
Hoffman's trip to the ATM at about 8pm is believed to be around the last time he was seen alive, sources said.
A neighbor said he saw Hoffman looking "grey" and "not well" on Saturday at about 10:30 AM ET when the actor purchased Kleenex tissues and soda, two items closely associated with individuals experiencing opiate withdrawal.
Adding to this story, sources said police are looking into whether Hoffman had injected a lethal batch of heroin responsible for the recent deaths of hundreds nationwide.
The star had reportedly been sober for 23 years up until a relapse just last year, which prompted him to spend 10 days in a rehabilitation facility. The news, despite the history of drug addiction, shocked those close to the actor.
"He was always quite intense, a little bit paranoid and troubled. Addiction was always going to be a constant struggle for him but this is so unexpected," a source close to Hoffman told FOX411. "He was an incredibly knowledgeable person and so concerned with problems and issues around the world. He was one of those people with such an awakened mind he couldn't switch off."
Philip Seymour Hoffman is survived by his partner of 15 years, Mimi O'Donnell, and their three children.
"We are devastated by the loss of our beloved Phil and appreciate the outpouring of love and support we have received from everyone," the family said in a statement on Sunday. "This is tragic and sudden loss and we ask that you respect our privacy during this grieving. Please keep him in your thoughts and prayers."