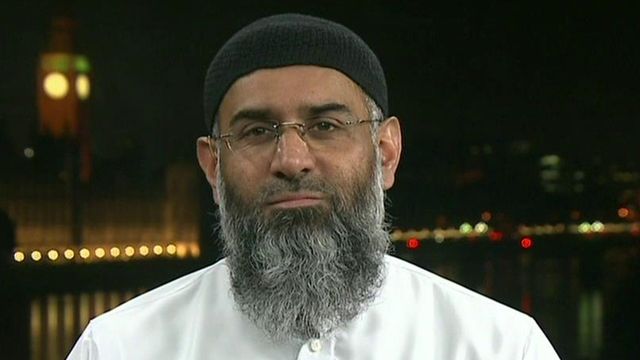 Hannity's Anjem Choudary interview was the first since the London imam was released from jail. The radical Muslim cleric was released on bail Friday after being arrested on suspicion of encouraging terrorism.
Immediately after his release, he said Britain's vote to join air strikes against ISIS extremists in Iraq will lead to attacks on the UK's streets.
"I think that David Cameron has plunged Britain into a very bloody war, which will manifest itself on the streets of London," Choudary said.
"We saw it before with 7/7 [attacks on London on 7 July 2005], 9/11 [attacks on the US on 11 September 2001], it's inevitable, if they are going to attack Muslims abroad."
Choudary, 47, was questioned at Southwark Police Station in London, said his arrest was politically motivated and that he opposed terrorist attacks against Britain. However, he is a former spokesman for the banned Islamic extremist group al-Muhajiroun, which the government says reinvented itself under various names, which were also proscribed.
"I'm not involved in any terrorism. I have and will continue to expose the British government for their foreign policy," Choudary said. "I fight ideas with ideas."
But Mr. Choudary is responsible for the radicalization of scores of British-born and foreign Islamic terrorists. He has made those ideas plain and clear in a series of tweets before his arrest, as well as during the last interview with Sean Hannity.
In the heated exchange, he expressed his support for the terror army ISIS and justified the actions of Hamas and other terror groups.
Two men, aged 33 and 42, who were arrested in the early hours of Friday on the M6 motorway near Rugby, remain in custody at a central London police station. Scotland Yard said that three of the searches conducted are ongoing and that