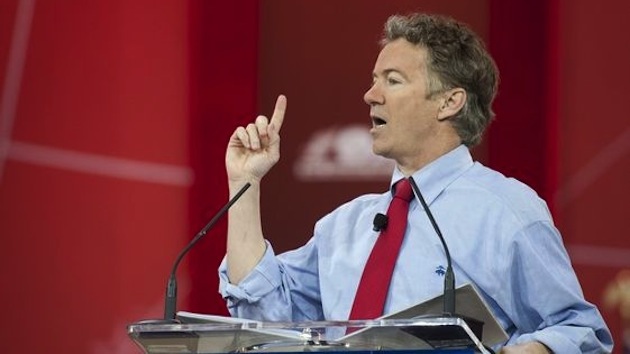 Sen. Rand Paul, R-Ky, won the CPAC 2015 Straw Poll for the third consecutive year finishing with 26 percent of the vote, while Wisconsin Gov. Scott Walker finished with a close 21 percent of the vote.
The activists' results are predictable, but it is a new phenomena. In 41 years, CPAC has picked the next president only three times, all of which were in recent cycles. CPAC 2015 saw a record-breaking 11,344 in attendance, with the straw poll results coming from 3007 participants, a 20 percent increase from the year prior. The poll was comprised of over 42 percent students all across the country, marking the greatest number of youth voters to ever participate in the CPAC straw poll.
When Kelly Ann Conway, the head of the polling company that conducts the CPAC straw poll, announced Jeb Bush in 5th place with 8 percent of the vote, the crowd loudly booed. To be fair, while activists cried that Bush packed the room, or stacked the deck, the truth of the matter is that he outperformed during his session with conservative talk show and FOX News host Sean Hannity, who ran all potential candidates through the ringer, far better than anyone anticipated (more on that to come on PPD, so subscribe).
ACU head Matt Schlapp quickly moved the conversation along to thanking the staff that conducted the event. Dr. Ben Carson took 4th place with 11 percent of the vote.
In third place, Sen. Ted Cruz, who argued action speaks louder than words, took 12 percent of the vote.
Democratic strategists who spoke to PPD earlier were extremely concerned that another Paul win, particularly with Walker on his heels, would give the perception that the Democratic candidate (Hillary Clinton), was a voice from the past and not the future.
New Jersey Gov. Chris Christie, once consider a top-tier candidate and polled ahead of Hillary Clinton, finished last with only 2.8 percent of the vote.