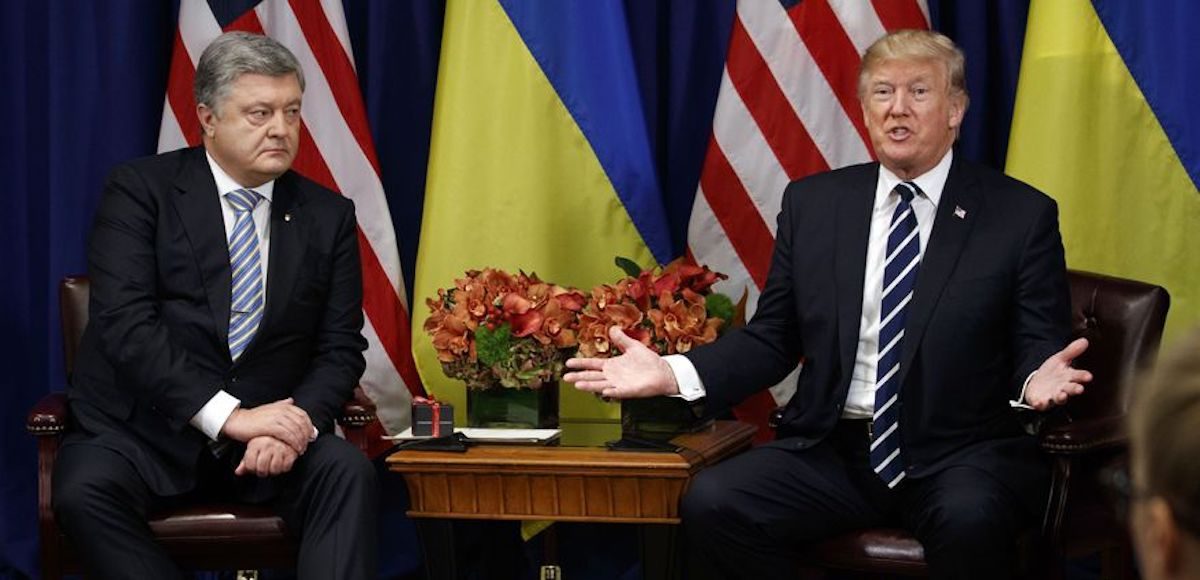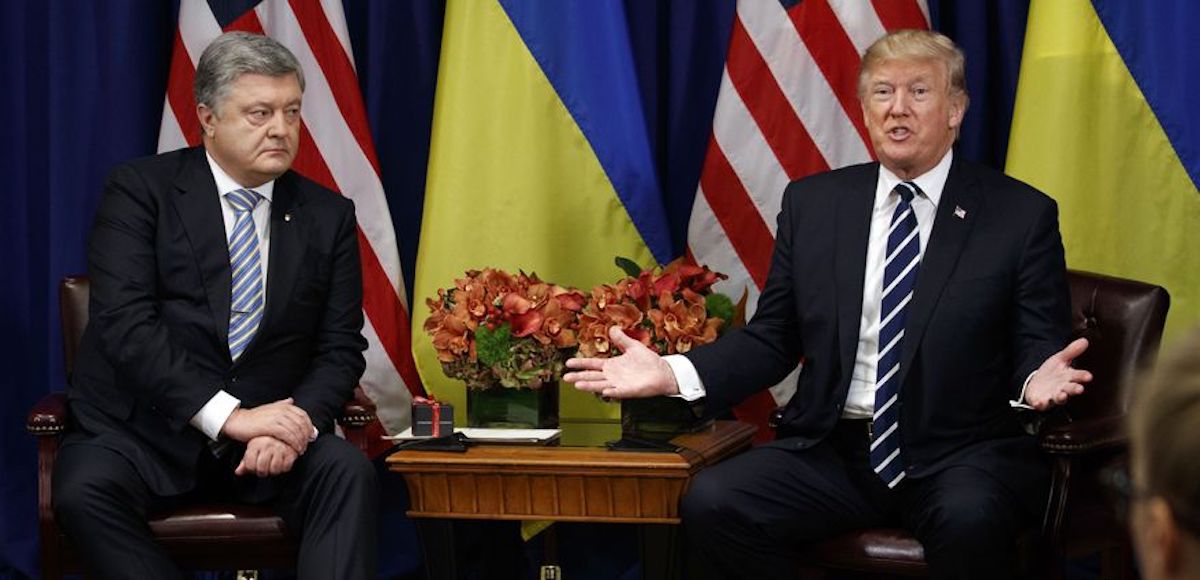 In a recent meeting with Ukrainian President Petro Poroshenko on the sidelines of the UN General Assembly in New York, U.S. President Trump said to "take good care of U.S. companies."
He said it twice.
"…They [American companies] see a tremendous potential there, so take good care of them," said the president.
President Trump's comments shine light on the deteriorating treatment of foreign investors in Ukraine, where old corrupt business practices seem to be impossible to pull out by the roots. Ukraine is a country with 42 million people and sits at the bottom of the Transparency International corruption perception index.
As Kyiv still is dependent on Western largess for support in its effort to grow its economy and deal with the simmering rebellion in Donbass, the treatment of American companies in particular is confusing, and troubling, to say the least. These corrupt practices include disinformation campaigns and even outright seizure through fraudulent criminal charges.
A bizarre, shining example of this behavior was a recent "event" held in a basement on Capitol Hill where lobbyist for certain Ukrainian interests and selected "journalists" staged a fake Congressional committee hearing called the "U.S. Congressional Committee on Financial Issues," streamed live on Ukrainian TV. No current members of Congress were there and had no congressional sanction, whatsoever.
"The event on the Capitol Hill was not a Congressional hearing," the deputy head of the Presidential Administration of Ukraine Dmytro Shimkiv declared. "The discussion was held without a public scrutiny and was sponsored by secret source."
The fact that certain oligarchs decided to export this type of public relations weapon to Washington is shocking to say the least.
In late September, the Ukrainian TV Channel Inter, owned by the former Yanukovich senior official, Sergey Levochkin, and oligarch Dmitri Firtash, who is wanted by the FBI and awaiting extradition to the U.S. from Austria, launched a coordinated fake news and intimidation attack against the Segal Brothers, who are American citizens and have business interests in Ukraine.
This is just the latest in a long string of corrupt actions against the two men, who are based in New York although born in Ukraine.
A decade ago, the brothers had invested over $50 million in an advanced soya processing facility in-country, only to be intimidated, threatened, and see dozens of criminal cases opened against them by Firtash and his allies. The facility was successfully taken over by an armed private security company in 2010 with the support of corrupt officials in the Yanukovych government, including Mr. Fursin.
Eventually Vadim Segal managed to regain ownership, although this did not sit well with their corrupt adversaries, who continued to fight against the facility's rightful owners.
The Hill reported, "For their efforts, they were accused of crimes by Firtash and his cronies who controlled the police force and court systems: Ivan Fursin, a Rada Member of Odessa, the chairman of a failed Nadra Bank, and the Parliament (Rada) Member Oleksandr Granovsky, Firtash's and Poroshenko reported fixer for legal affairs."
History will judge Firtash, Ivan Fursin, lawmaker Oleksandr Granovsky, and former Yanukovych chief of staff levochkin. However, the only way to ensure justice in this matter is to have an impartial court hear the case and decide on its merits, a U.S. court that is.
If the court finds Firtash and his gang at fault, U.S. authorities should consider sanctions under the Global Magntisky Act. The newly expanded Global Magnitsky Human Rights Accountability Act authorises President Trump to block or revoke the visas of " foreign persons " ( both individual and entities ) or to impose property sanctions on them.
People can be sanctioned (a) if they are responsible for or acted as an agent for someone responsible for "extrajudicial killings, torture, or other gross violations of internationally recognised human rights" or (b) if they are government officials or senior associates of officials complicit in "acts of significant corruption."
Of course there is always one other option if the evidence supports it, the U.S. may consider extradition proceedings that will put these alleged wrongdoers in front of an American judge and jury.
This article first appeared on The Washington Times