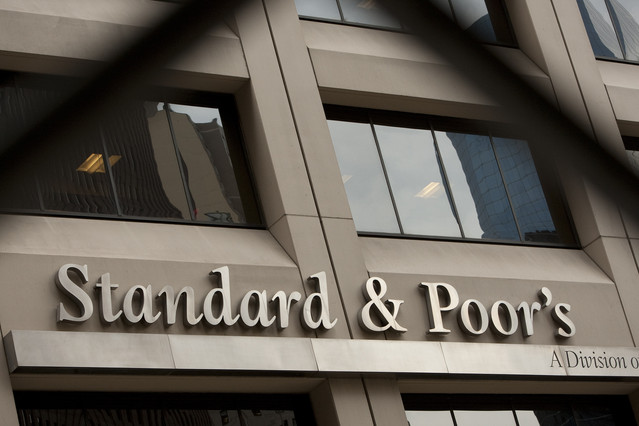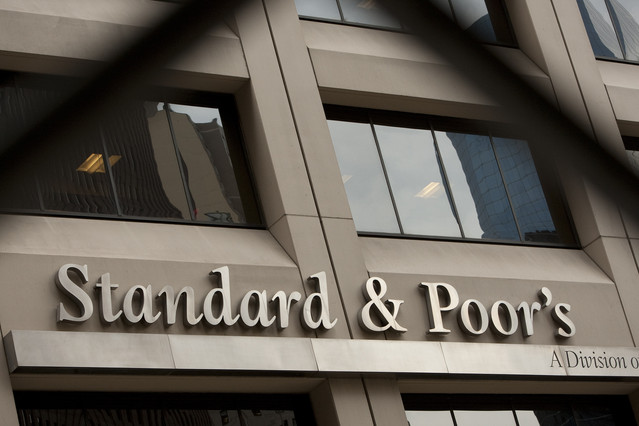 If S&P downgrades Russia, will the threat of economic blowback deter Vladimir Putin in the Ukraine or Crimea? Well, the global markets and world leaders are about to find out. A few hours after President Obama threatened future economic sanctions affecting key sectors of Russia's economy, the rating agency Standard & Poor's downgraded its outlook on Russia to "negative."
The move comes amid fears over the economic fallout of the deteriorating geopolitical situation in the Ukraine, Russia and the Crimea.
Whether or not Putin weighs the ramifications of Moscow's annexation of Crimea, which has slammed Russia's equity and currency markets, is still an unknown.
"The outlook revision reflects our view of the material and unanticipated economic and financial consequences that EU and U.S. sanctions could have on Russia's creditworthiness following Russia's incorporation of Crimea," S&P said in the report.
S&P specifically cited the prospect of U.S. and European Union economic sanctions in response to the developments in Crimea, a move that could reduce the flow of potential investment, fuel capital outflows and weaken Russia's overall economy.
Earlier, Obama signed a new executive order expanding the U.S. government's ability to hit Russia's economic sectors, including banking, energy, metals and mining, engineering and defense companies.
"This is not our preferred outcome… However, Russia must know that further escalation will only isolate it further from the international community," the president said.
S&P said there is at least a 1 in 3 chance that S&P could reassess risks to Russia's overall creditworthiness, citing the country's "deteriorating" external profile and limited monetary policy flexibility. S&P said it could downgrade Russia at anytime within the next 24 months.
The S&P report claimed they believe the geopolitical crisis has already hurt Russia's economy, as evidenced by the need for the central bank to intervene in foreign-exchange markets and dramatically hike interest rates. The Russian economy is lacking in diversity, which makes it particularly susceptible to economic sanctions.
Further, S&P also downgraded its gross domestic product growth forecast for Russia for 2014 and 2015 to 1.2 percent and 2.2 percent, respectively. Growth had already slowed to just 1.3 percent in 2013, which is the lowest rate since 1999, excluding the global economic crisis in 2009.
S&P warned it foresees a real risk that the conflict between Russia and Ukraine could expand beyond Crimea.
On the other hand, S&P said it could upgrade its outlook on Russia to "stable" if the country's economy were to "prove resilient to the current challenges."
It was also learned Thursday that the Securities and Exchange Commission had recently contacted public funds who have exposure to at-risk Russian markets in order to confirm they are properly weighing risks and properly disclosing their investments.