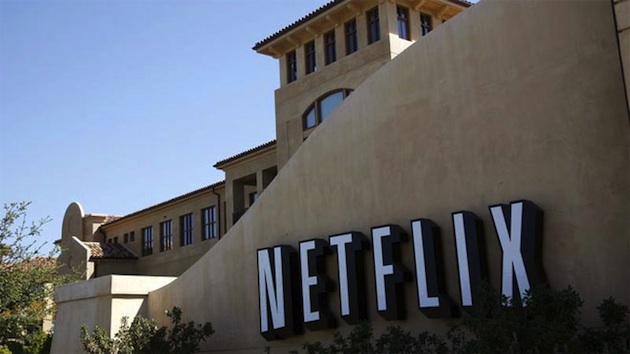 Netflix, the biggest percentage gainer on the S&P 500 last year, revealed first-quarter profits of 83 cents per share, beating Wall Street's estimates by three cents. Revenues of $1.27 billion just narrowly surpassed forecasts of $1.26 billion. Yet, shares of the video-streaming service still fell about 1 percent in extended trading.
Net income for the first quarter hit $53 million, an increase from $3 million a year earlier. The increase was fueled by an additional 2.25 million customers to its movie and TV streaming service in the United States.
Investors were awaiting on results from Netflix Inc. after the market closed. The online movie renter was recently a trading favorite, rocketing to a 300 percent increase last year. The stock, shaken by experts claiming it was overvalued, has been hurting for justification for its equity growth, causing a flat-line trend recently with other high-flying names. Analysts have been waiting to see whether or not the earnings report would justify what is largely believed to be a still-elevated price.