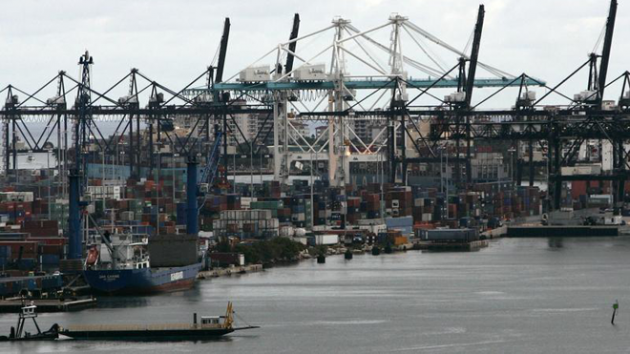 U.S. import prices unexpectedly fell in April as the cost of food and fuels declined, suggesting imported inflation may not be as concerning as domestic inflation.
The broad S&P passed the 1900 mark for the first time ever before settling back down after data from the Labor Department said on Tuesday import prices fell 0.4 percent last month. The same measurement had increased by 0.4 percent in March and April's decline in import prices was the first since November.
Economists polled by Reuters had been expecting import prices to rise by 0.3 percent. Overall, in the 12 months through April, import prices fell by a similar 0.3 percent point.
With a lack of imported inflation, the U.S. central bank will feel vindicated for cutting overnight interest rates to a record low of zero to 0.25 percent in December 2008. The Fed is scaling back the amount of monthly quantitative easing, or the money printing to buy bonds with the hope to pressure investment into equities. However, they have abandoned their previously statement mark, which was unemployment, when the number fell due to the large amount of American leaving the workforce, and not because of job creation.
Last month, Americans welcomed the news that imported food prices actually fell 0.7 percent after skyrocketing 3.4 percent in the month of March. Overall, the price of pork, gasoline, utilities and other everyday products and needs have reached record highs under the Obama administration. Yet, in the past month, imported fuel prices dropped 1.7 percent after rising 0.6 percent again in March.
Natural gas prices saw their largest fall since July of 2013, down 18.5 percent in April.
Import prices — excluding food and fuels — still crept up 0.1 percent after increasing by the same amount in the month of March.
The Labor Department report also showed export prices fell 1.0 percent in April, which was the biggest drop since June of 2012. In March, it gained by 1 percent. In the 12 months through April, export prices crept up 0.1 percent.