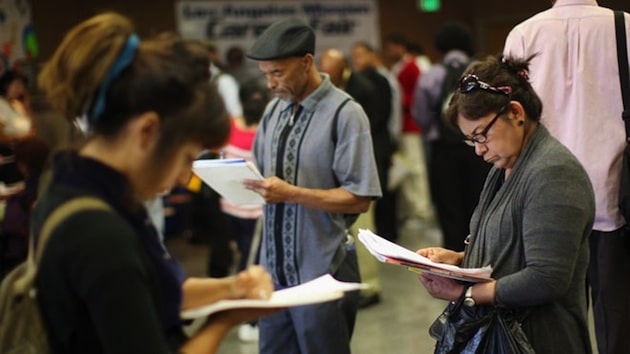 The U.S. private sector economy missed economists' forecast creating 208,000 jobs in November, according to a report from independent payroll processor ADP. The report suggested job creation was losing steam, as economists expected a significantly bigger gain of 221,000 jobs added for the month.
Employment in nonfarm private small business payrolls led the way, increasing 101,000 in November on a seasonally adjusted basis and representing nearly half of all employment gains across all payroll size groups. Within small businesses, 48 percent of the job creation contribution came from companies having from 1 to 19 employees. The number is noteworthy, because companies with a higher number of employees — more specifically, those that meet the ObamaCare mandate threshold — are holding back.
Medium businesses having from 50  to 499 employees added just 65,000 in comparison to small businesses, while large businesses having 500 or more employees added just 42,000 private sector jobs.
Further, 25,000 jobs created in the report came from lower-paying franchise jobs.
"Franchise jobs added increased sharply in November to a level not seen for several months," said Ahu Yildirmaz, vice president and head of the ADP Research Institute. "Much of the rebound came from the Auto Parts and Dealers segment which added about 5,000 more jobs than in October. "U.S. stock futures pointed to a slightly weaker start for Wall Street on Wednesday, ahead of ADP payrolls and other data, which could take some focus off commodity prices."
The results for the auto industry were widely expected, as the pivotal holiday shopping season provides auto makers and dealers a seasonal boost. The auto industry reported stronger U.S. sales in the month of November fueled by cheaper gasoline and Black Friday shopping deals nationwide, according to several reports released Tuesday.
The private and independent payroll processor, ADP, released the report ahead of the government jobs report due out at the end of the week. The latest data for the ISM non-manufacturing survey for November is due at 10 A.M. ET, which will be followed by the Federal Reserve's Beige Book due at 2 P.M. ET.