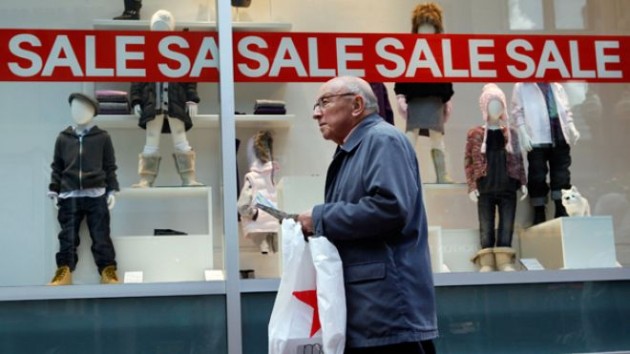 Fueled by lower gasoline prices and the holiday shopping season, consumer spending increased greater-than-expected in the month of November. The Commerce Department said Thursday that retail sales excluding automobiles, gasoline, building materials and food services, increased 0.6 percent last month after an unrevised 0.5 percent rise in October.
The so-called core retail sales measurement is the best indicator of how the consumer spending factor will increase or decrease gross domestic product. Economists polled by Reuters had expected core retail sales to rise 0.4 percent last month.
The increase indicates an increase in consumer spending, which accounts for more than two-thirds of U.S. economic activity. It appears to have ticked up in the fourth quarter following a slowdown in the months of July and September.
Core sales last month increased by a 1.2 percent jump in receipts at clothing stores, no doubt a result of the holiday shopping season kicking off, with retailers offering deep discounts to attract shoppers. However, despite this report, holiday shopping was relatively weak, and decreased 11 percent overall from the year prior.
Still, sales at online stores increased 1.0 percent; electronic and appliance stores increased 0.9 percent; furniture stores saw a 0.5 percent increase.; sporting goods stores rose, as well as receipts at health and personal care stores.
With declining gasoline prices, service station sales saw their receipts fall 0.8 percent.
Yet, those results were offset by a 1.7 percent surge in automobile sales, which helped to lift overall retail sales by 0.7 percent in November. An independent auto sales report found strong sales data during the holiday shopping season. In the Commerce Report, auto sales saw their largest gain since March and came after an upwardly revised 0.5 percent increase in October.
Retail sales excluding gasoline stations increased 0.9 percent. Sales building materials and garden equipment increased 1.4 percent. Sales at restaurants and bars rose 0.7 percent.