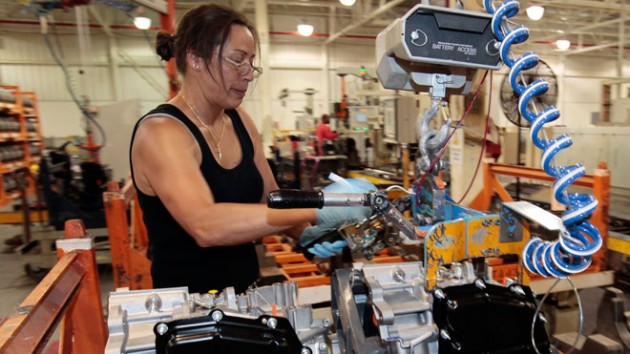 The Labor Department said Friday that U.S. producer prices fell in November in and out of the energy sector, suggesting the inflation benchmark remains a distant goal.
Labor's producer price index for final demand dipped 0.2 percent, a sharper fall than expected fueled by the continued fall in gasoline prices.
The so-called core measure of producer inflation, which excludes food, energy and trade services, remained flat. That will no doubt be taken as a bad sign by Federal Reserve policymakers who are expected to debate next week whether to keep a previous pledge regarding interest rates. Borrowing costs are likely now to stay next to nothing for a "considerable time."
When compared to a year earlier, that core index was up just 1.5 percent, and that annual reading has been dropping a tenth of a point each month since September.
Another core reading that only strips out food and energy was also flat on the month and up 1.8 percent year over year.
Fed officials largely view the current low inflation environment as transitory and believe the likelihood of inflation running persistently below the U.S. central bank's 2 percent target has diminished somewhat since early this year. The drop in gasoline prices, for example, could prove temporary.