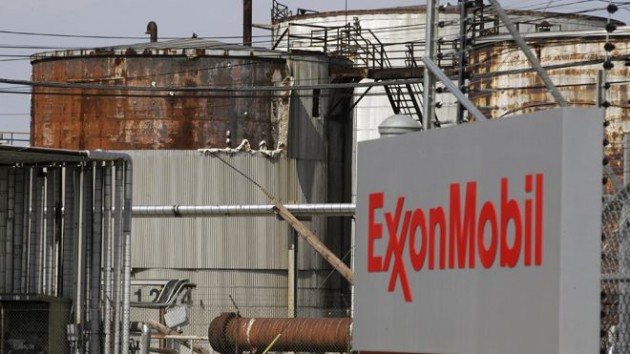 Exxon Mobil Corp. (NYSE:XOM) posted a 21 percent drop in 4Q earnings, but shares still edged up about 0.5 percent pre-market as the decline was less than expected. The biggest U.S. energy company said they were hurt by lower commodity prices, and also unveiled a plan to buy back $1 billion in shares in the current quarter, down from its previous level of $3 billion.
Overall, Exxon reported a profit of $6.57 billion, or $1.56 a share. That's down from $8.35 billion posted a year earlier, or $1.91 a share. Revenues fell to $87.28 billion from $110.86 billion.
Analysts polled by Thomson Reuters expected a per-share profit of $1.34 and revenue of $87.6 billion.
Fueled by lower production, earnings in Exxon's exploration and production business dropped to $5.5 billion, which represents a decline of 3.8 percent on an oil-equivalent basis.
Exxon's falling production somewhat resulted from a willingness to give up some less-profitable barrels, such as at a concession in Abu Dhabi that have expired. Exxon Chief Executive Rex Tillerson has made improving profitability one of the company's new and highest priorities.
Earnings from refining and marketing declined to $497 million due in large part to weak U.S. margins and higher expenses.
The chemical segment offered good news, posting earnings growth of $317 million to $1.2 billion, helped in part by stronger margins and low feedstock costs.
Capital and exploration expenditures increased 5.4% to $10.46 billion
On Friday, Chevron posted its lowest quarterly profit in five years and said it would trim its ambitious spending plans as the collapse in oil prices erased billions of dollars in cash flow.