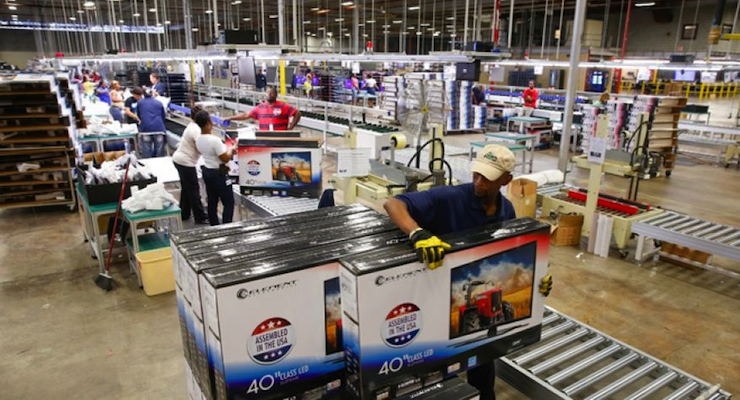 The Institute for Supply Management-Chicago's gauge of factory activity in the Midwest region fell to 46.2 in May from 52.3 the month prior. Wall Street, which had expected April's rebound to hold, expected the gauge to rise to 53.
Readings above 50 point to expansion, while those below indicate contraction.
"We had thought that the April bounce was consistent with a partial return to normal following the weather and port related slowdown in the first quarter," Chief Economist of MNI Indicators Philip Uglow, said. "The latest data for May, however, suggest that this was a false dawn and that sluggish activity has carried through to the second quarter."
The Chicago Business Barometer fell 6.1 points in May from 52.3 in April, while all five components dropped by more than 10 percent. All five components are also below the 50 break-even mark, indicating contraction across the board.
The report is the second devastating piece of economic data to come out Friday. The Commerce Department also reported that their initial GDP estimates were off the mark. Revised estimates show that the U.S. economy, as a whole, contracted in the first quarter by 0.7 percent instead of growing by the initial 0.2 percent reported.
Experts had expressed some degree of optimism that the economy would pick back up in the second quarter. However, at least in the Midwest manufacturing sector, that does not appear to have been the case.