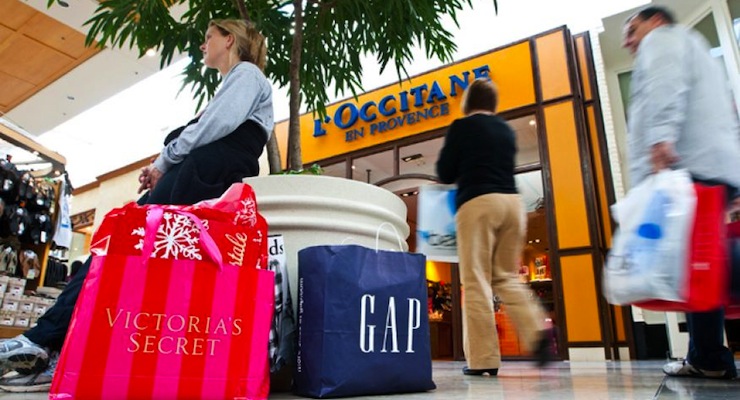 The Commerce Department said on Thursday U.S. retail sales increased in May despite an increase in gasoline prices, staving or at least calming fears of a recession. Retail sales increased 1.2 percent last month after an upwardly revised 0.2 percent gain in April.
Economists polled by Reuters had forecast April's retail sales at a 1.1 percent gain last month, and sales were previously reported to have been unchanged. March sales were also revised to show them rising 1.5 percent instead of 1.1 percent.
The latest retail sales data is helping to give economists more optimism toward the second quarter, which started slow and suggested a textbook recession ahead. Still, much of the economy's performance is fragile and can be contributed to the Federal Reserve, who is now on track to raise interest rates this year. Whether the fragile recovery can handle it, remains to be seen.
Gross domestic product (GDP) contracted by a 0.7 percent annual pace in the first quarter, but revised data on healthcare spending, construction spending, trade and wholesale inventory reports suggested output shrank but at a lower rate.
Retail sales excluding automobiles, gasoline, building materials and food services increased 0.7 percent last month after an upwardly revised 0.1 percent rise in April.
The so-called core retail sales correspond most closely with the consumer spending component of gross domestic product. Economists had forecast core retail sales rising 0.5 percent in May after they were previously reported to have been flat in April.
Overall retail sales last month were fueled by a 2.0 percent jump in receipts at auto dealerships, while ales at service stations increased 3.7 percent. Sales at electronic and appliance stores tacked on 0.1 percent, while receipts at furniture stores increased 0.8 percent.
Sales at clothing stores surged 1.5 percent. Receipts at online stores climbed 1.4 percent and sales at sporting goods stores increased 0.8 percent. Sales of building materials and garden equipment advanced 2.1 percent.
Sales at restaurants and bars inched up by just 0.1 percent.