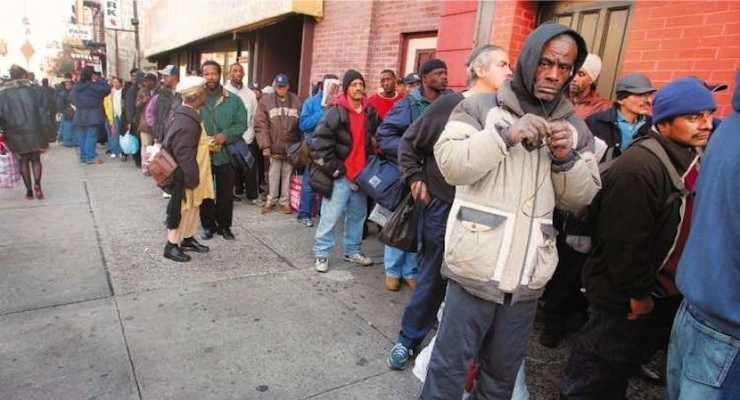 Under the Hood of the U.S. Economic Engine, We Have a Rod-Knocking
The Labor Department reported Friday that the U.S. economy added 280,000 jobs in May, outpacing expectations, and the unemployment rate ticked up to 5.5 percent. Minority employment, wages, and labor force participation continue to underscore fundamental challenges to an economy that contracted in the first quarter.
The unemployment rates for adult men overall stood at 5.0 percent and adult women at 5.0 percent, but overall unemployment among blacks and Hispanics stood at 10.2 percent and 6.7 percent, respectively. Teenager unemployment remained a staggering 17.9 percent and real unemployment remains near 11 percent. Asians, at 4.1 percent, continued to outperform all other demographics, including whites (4.7 percent).
So, how is it that the unemployment number ticked up if job creation stood above expectations?
As PPD Business repeatedly hammers each and every month, the U.S. economy needs to add over 250,000 jobs each month simply to keep pace with population growth. However, when factoring in the upward revision in March from 85,000 to 119,000 and a downward revision in April from 223,000 to 221,000, job gains have averaged 207,000 per month in the last three months.
Further, the abysmal labor force participation rate, which continues to stand at a 37-year low, has real long-term consequences on the labor market. While it was little changed at 62.9 percent, up from 62.7 percent the month prior, the civilian labor force rose by 397,000. When adding these American workers attempting to re-enter the labor force, the quality and quantity of current and past job creation is and has been completely insufficient.
Consequently, the number of Americans employed part time for economic reasons — sometimes referred to as involuntary part-time workers, who want to work full time but are unable to find such an opportunity — was about unchanged at 6.7 million in May and has shown no movement in three months. Considering the teenage unemployment number, there is no surprise that the number of unemployed new entrants, or those who have never worked but searched for employment in the last four weeks, edged up by 103,000.
This further contributed to the slack in the labor market, which sadly boasts an employment-to-population ratio of just 59.4 percent, essentially unchanged from the month prior.
Job gains by sector, when considering good-paying versus poor-paying positions created, were mixed at best. Job creation in professional and business services (63,000) and health care (47,000) was decent, but these respectable paying sectors are not widely available to the population, as a whole. Employment in construction, another good paying sector, was up by just 17,000, while transportation and warehousing added just 13,000. Financial services added 13,000.
Along with job creation in retail employment at 31,000, low-paying leisure and hospitality accounted for a whopping 57,000 jobs created this month, while higher paying sectors continued to struggle. Manufacturing was unchanged at just 18,000 — and is contracting in the Midwest, according to the latest ISM Chicago Business Barometer — while mining employment continued to decline for the fifth month in a row, this month by 17,000.
As a result, wage growth has continued to lag far behind the pace of real inflation, stubbornly remaining stagnate as the cost of health care, utilities and other necessities rise.
In May, the average workweek for all employees on private nonfarm payrolls remained at just 34.5 hours, while average hourly earnings for all employees rose by just 0.8 cents. That's sadly an improvement from the prior three-month average, but obviously insufficient to keep pace with real inflation. Average hourly earnings of private-sector production and nonsupervisory employees rose by only 6 cents.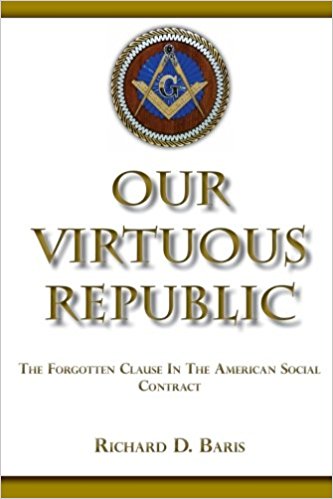 In Our Virtuous Republic, R.D. Baris, a.k.a. the People's Pundit, identifies the true danger posed to Americans from big government, which is its strong, innate ability to destroy the human connection.
More info →