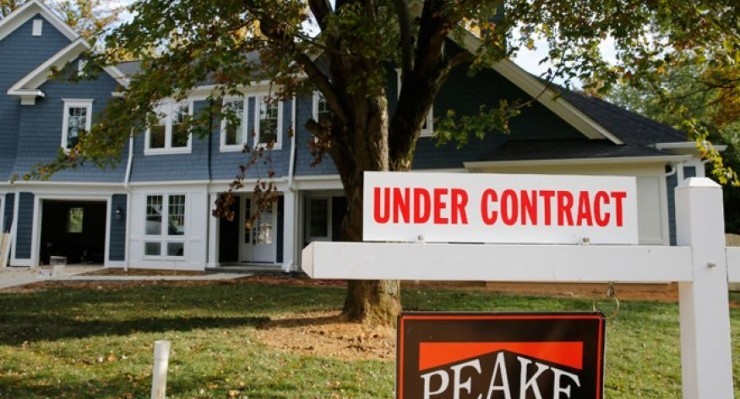 Contracts to buy previously owned U.S. homes rose to their highest level in just over nine years in May. The National Association of Realtors said on Monday its Pending Home Sales Index, based on contracts signed last month, increased 0.9 percent to 112.6. It the highest level since April 2006 for pending home sales contracts, which become sales after one or two months and have now increased for five straight months.
"Solid sales gains were seen throughout the country in May as more homeowners listed their home for sale and therefore provided greater choices for buyers," Lawrence Yun, NAR chief economist. "However, overall supply still remains tight, homes are selling fast and price growth in many markets continues to teeter at or near double-digit appreciation. Without solid gains in new home construction, prices will likely stay elevated — even with higher mortgage rates above 4 percent."
However, as PPD has repeatedly reported, existing and pending home sales data when weighed against housing market mortgage risk and a lack of groundbreaking could raise a red flag few are willing to confront.
In April, the market share of high-risk loans outnumbered the share of low-risk loans for the first time since NMRI tracking began. In May, the index for VA loans also reached a series high, while Agency loan originations continued to migrate from large banks to nonbanks in May. This shift in market share has accounted for much of the upward trend in the composite NMRI, as nonbank lending is substantially riskier than the large bank business it replaces.
Still, the NAR and housing lobby allies refuse to express any concern.
"NAR has long advocated the need to avoid implementing the new regulation during the peak buying season," NAR President Chris Polychron, executive broker with 1st Choice Realty in Hot Springs, Ark., says. "With interest rates on the rise, many families wanting to buy are looking to lock-in at current rates and move into their new home before the school year starts. Holding off on TRID implementation through the summer helps these buyers avoid any disruption or delays in closings that could develop once the regulation goes into effect."
Economists had forecast pending home sales rising 1.2 percent last month.
Pending home sales increased 10.4 percent on a year-over-year basis, and contracts increased 6.3 percent in the Northeast, whiling rising 2.2 percent in the West. In the South, where the majority of groundbreaking takes place, however, they fell 0.8 percent; and, 0.6 percent in the Midwest.
[brid video="10410″ player="1929″ title="NAR Chief Economist Lawrence Yun May 2015 Home Sales Highest Since 2009″]