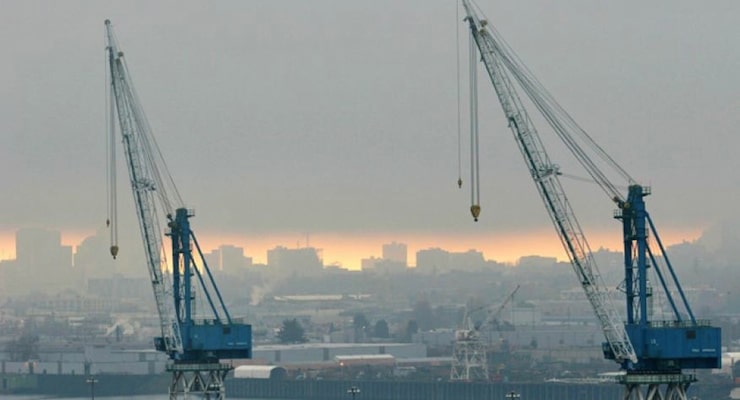 The U.S. trade deficit widened in the month of May as a larger-than-expected drop in exports could worsen concerns over weak overseas demand. The Commerce Department reported on Tuesday that the trade gap grew $1.2 billion to $41.9 billion.
Still, the report was less than the $42.6 billion deficit expected by economists and could even lead to Wall Street analysts slightly raising their forecasts for economic growth in the second quarter.
Nevertheless, the drop in exports in May underscores a several-year long trend that is concerning. During the 2007-2009 recession, the U.S. economy fell back on export-led industries such as manufacturing early in the recovery. Now, however, growth in manufacturing and other export-led sectors is near non-existent, and is now driven by lower-paying sectors such as services.
Exports fell $1.5 billion, or 0.8 percent, to $188.6 billion in May, fueled by a drop in overseas sales of U.S.-made capital goods. Imports fell by about $300 million, or 0.1 percent, to $230.5 billion.
Exports of goods to Germany dropped 6.0 percent in May from the prior month, whiles exports to France fell 4.2 percent; 2.1 percent to Mexico and 3.0 percent to Japan.
In May, the drop in imports came as purchases from China rose 9.5 percent. Criticism from U.S. manufacturers over Chinese firms manipulating their currency to make it cheaper will no doubt increase.
At the same time, U.S. net imports of oil fell to $5.8 billion in May, the lowest level since 2002.