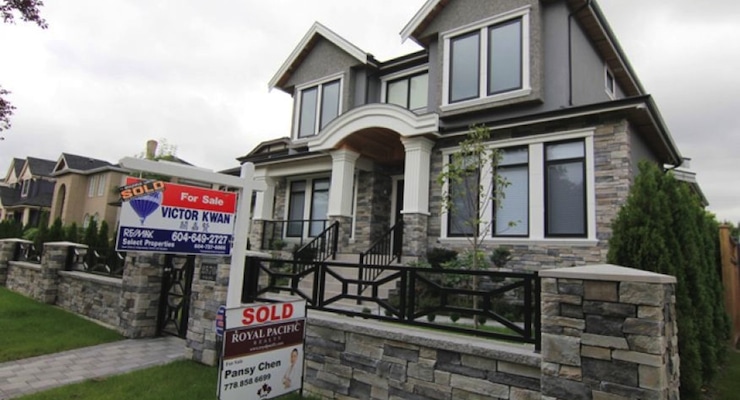 Existing home sales in the U.S. rose in June to their highest level in nearly 8-1/2 years, according to a report from National Association of Realtors. The NAR said on Wednesday the report is a sign of a clear housing market recovery fueled by growth of the overall economy.
Existing home sales increased 3.2 percent to an annual rate of 5.49 million units, the highest level since February 2007.
"Buyers have come back in force, leading to the strongest past two months in sales since early 2007," Lawrence Yun, NAR chief economist said. "This wave of demand is being fueled by a year-plus of steady job growth and an improving economy that's giving more households the financial wherewithal and incentive to buy."
Existing sales this year are on track to record their biggest gain in roughly eight years, the NAR report said, while May's sales pace was revised slightly down to 5.32 million units from the previously reported 5.35 million units.
"June sales were also likely propelled by the spring's initial phase of rising mortgage rates, which usually prods some prospective buyers to buy now rather than wait until later when borrowing costs could be higher," Yun added.
Economists polled by Reuters had forecast home resales rising to a 5.40 million-unit pace last month, and existing home sales were up 9.6 percent from a year ago. While June's solid home sales report followed last week's stronger-than-expected housing starts and building permits data, the economy contracted in the first quarter and consumer spending has given some indication that second quarter gross domestic product will also disappoint.
"Limited inventory amidst strong demand continues to push home prices higher, leading to declining affordability for prospective buyers," said Yun. "Local officials in recent years have rightly authorized permits for new apartment construction, but more needs to be done for condominiums and single-family homes."
The percent share of first-time buyers fell to 30 percent in June from 32 percent in May, but remained at or above 30 percent for the fourth consecutive month. A year ago, first-time buyers represented 28 percent of all buyers.
According to Freddie Mac, the average commitment rate for a 30-year, conventional, fixed-rate mortgage rose in June to 3.98 from 3.84 percent in May, but remained just below 4.00 percent for the seventh straight month.