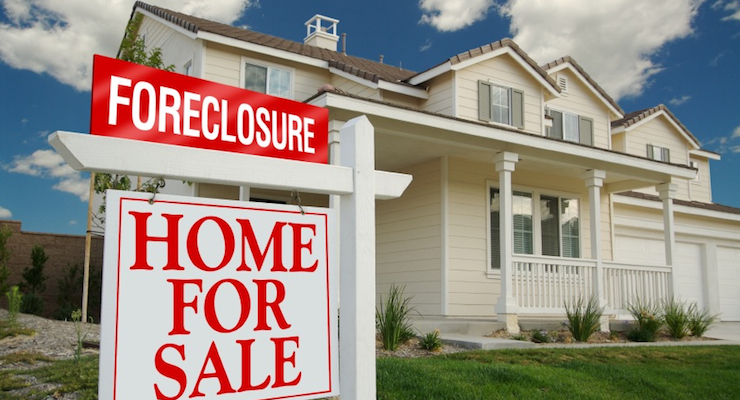 While the National Association of Realtors touts home sales data at levels not seen since 2007, the share of high-risk mortgages continues to climb. The composite National Mortgage Risk Index (NMRI) for Agency purchase loans stood at 12.50 percent in June, up 0.4 percent from the average for the prior three months and up 0.8 percent on a year-over-year basis.
The composite risk index hit another series high in June, fueled by the share of high-risk FHA loans. Agency loan originations continued their dangerous migration from large banks to non-banks in June, a shift that accounted for much of the upward trend in the composite NMRI. Nonbank lending is substantially riskier than the large bank, more financially sound business it replaces.
"Historically low mortgage rates, an improving labor market, and loose credit standards especially for first time buyers, combined with a 32-month-long seller's market for existing homes, continue to drive up home prices faster than income," said Edward Pinto, AEI's International Center on Housing Risk co-director.
The NMRI, which provides an objective and transparent measure of how mortgage loans originated month-by-month would perform under severely stressed conditions, is based on nearly the universe of home purchase loans with a government guarantee. In June, the NMRI data included 237,000 such purchase loans, up 15 percent from the year prior. With the addition of these loans, the total number of loans that have been risk rated in the NMRI since November 202 increased to 6.5 million.
The S&P/Case Shiller composite index of 20 metropolitan areas released Tuesday found U.S. single-family home prices in May rose less than the median economist forecast had expected in the month of May, but are still up year-over-year. David Blitzer, chairman of the index committee at S&P Dow Jones Indices said in a statement that first-time homebuyers were "the weak spot" and to blame for the price plateau.
However, according to the trend and latest results of the NMRI, this interpretation may not hold water.
"Our data refute the conventional wisdom that first-time buyers face tight credit," said Stephen Oliner, AEI's International Center on Housing Risk co-director. "Many first-time buyers with ordinary credit scores are purchasing homes every month with little money down."
Other notable takeaways from the June NMRI include the following (H/T: AEI):
• The Spring homebuying season continued to be strong, buoyed by robust first-time buyer volume driven by an improving job market and increasing leverage. About 128,000 purchase loans for first-time buyers were added in June, up 20% from a year earlier.
• The NMRI for first-time buyers hit 15.83%, a new series high. Credit standards for first-time buyers are not tight; in June, 71% of mortgages had down payments of less than 5%, while 25% had total DTIs greater than the QM limit of 43%.
• The cut in FHA's annual mortgage insurance premium, which went into effect in late January, has continued to boost its market share at the expense of Fannie Mae and the Rural Housing Service, FHA's most direct competitors. In addition, riskier FHA loans have been used to purchase higher priced homes.
• The collapse in the large-bank market share resumed in June, offset by nonbanks, which have much less capital and a much higher MRI.