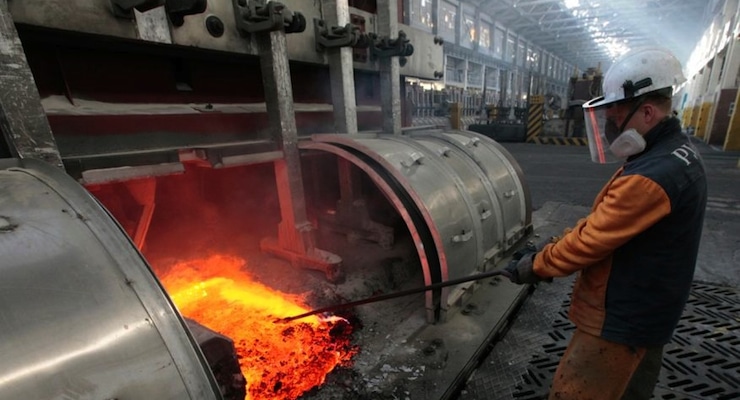 Second Major Regional Manufacturing Index Falls into Contracts in September
The Philadelphia Federal Reserve's regional Manufacturing Business Outlook Survey for the mid-Atlantic tanked to -6 in September from 8.3 the month prior. The Fed's reading came in far below economists' expectations for a drop to positive 6. The report marks the second major regional manufacturing survey released this week showing the sector contracting, as the Empire State Manufacturing Survey out Wednesday showed regional manufacturing activity contracted for a second straight month in September, remaining well below zero at -14.7.
While the general activity index fell into contraction territory, indicators for new orders, shipments, and employment remained positive. The survey's broadest measure of manufacturing conditions–the diffusion index of current activity–fell from 8.3 in August to -6.0 in September, which is the first negative reading for the index since February 2014. Still, there are some bright spots to note.
Overall demand for manufactured goods as measured by the survey's current new orders index continued to grow. The diffusion index climbed from 5.8 last month to 9.4, while firms reported that shipments have also increased. Thought the current shipments index stayed in positive territory, it fell 2 points to 14.8. Further, the percentage of firms reporting gains in employees (21%) was greater than the percentage reporting a decrease (11%). The current employment index increased 5 points, its highest reading in five months. Firms also reported, on balance, a modest increase in the workweek similar to August.
Special Questions (September 2015)

*
1. How will your firm's total production for the third quarter compare with that of the second quarter?

An increase of:

% of firms

Subtotals

10% or more

5.4%

45.9% of firms reporting an increase

8-10%

5.4%

6-8%

5.4%

4-6%

9.5%

2-4%

6.8%

1-2%

8.1%

Less than 1%

5.4%

No change

12.2%

A decline of:
41.9% of firms reporting a decline
Less than 1%

1.4%

1-2%

6.8%

2-4%

4.1%

4-6%

6.8%

6-8%

5.4%

8-10%

4.1%

10% or more

13.5%

The median value for all responses is "no change."
2. For the upcoming fourth quarter, how much growth do you expect at your plant compared with the third quarter?

Significant acceleration

6.8%

40.5% of firms reporting
acceleration

Some acceleration

16.2%

Slight acceleration

17.6%

No change

20.3%

Slight deceleration

18.9%

39.2% of firms reporting
deceleration

Some deceleration

17.6%

Significant deceleration

2.7%
*Percentages may not add to 100 percent due to rounding.