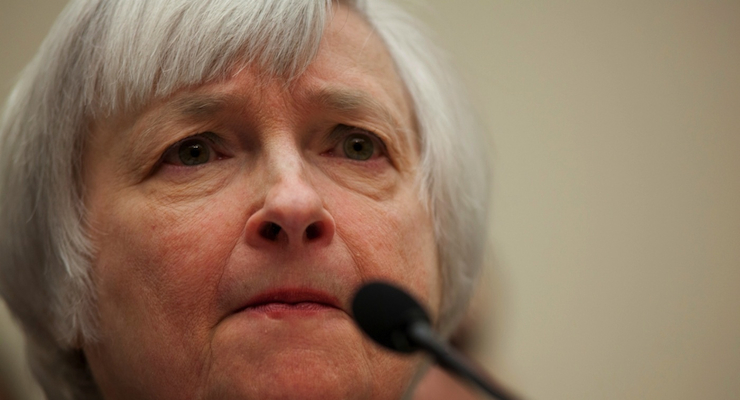 The Federal Reserve policy-making committee decided against raising short-term interest rates on Thursday, opting rather to suggest a rate hike in December. In its policy statement, Federal Open Market Committee (FOMC) backed itself out of its self-imposed deadline, stating it will decide to make its first interest-rate increase after "some further improvement in the labor market" and when they are "reasonably confident" inflation will move back to their 2% annual target.
The Fed's statement is significant considering the Labor Department's August jobs report alleged the headline unemployment rate fell to 5.1%, which is the lowest level in seven a half years. However, as PPD reported, the labor market is a part-time animal with an abysmal civilian labor force participation rate. While the U.S. economy has technically regained all of the 8.8 million jobs lost during the financial crisis, the quality of the jobs created has been low and the economy is a part-time animal. The number of persons employed part time for economic reasons–sometimes referred to as involuntary part-time workers–stood at 6.5 million in August. These workers prefer and are searching for full-time employment, but report that their hours had been cut back or were unable to find a full-time job.
The Labor Department reported on Friday of last week that U.S. producer prices were flat in August, indicating inflation pressures remained weak ahead of the Federal Reserve's meeting on Thursday. Fed officials are concerned over recent volatility in the global markets, noting "recent global economic and financial developments may restrain economic activity somewhat and are likely to put further downward pressure on inflation in the near term."
While the FOMC uses their own gauge of wholesale and consumer inflation, the Labor Department said last Thursday U.S. import prices posted their biggest drop in seven months as weakening global demand took a toll in August. With a strong dollar and softening global demand pushing the cost of petroleum and a range of other goods down, import prices fell 1.8 percent last month, the largest decline since January. The Fed's preferred indicator for inflation–the so-called PCE price deflator–is currently posting just 0.3% on a year-over-year basis. Excluding volatile food and energy prices, inflation is running at 1.2%, which are both well below the Fed's target.
Now, all eyes will be on the FOMC's policy meetings scheduled in October and December, as the Fed upgraded its economic outlook slightly for this year. Still the central bank sees the U.S. economy growing at just 2.1% in 2015, up from its previous projection of 1.9% but far below historical averages. In fact, the FOMC said it sees the economy expanding at 2% or more annually for the next three years. But, even if the complete labor market picture improved significantly, both the International Monetary Fund and the World Bank have lobbied the U.S. central bank to delay raising interest rates until the global markets and economy show further signs of improvement.
In its new forecast Thursday, the Fed stated it anticipates inflation returning to its 2% target by 2018, while they project lower inflation this year at just 0.4%. In June, just a few short months ago, the central bank's inflation projection was 0.7%. New interest rate projections suggest the Fed will increase interest rates only once this year, if at all, down from two hikes laid out in initial projections back in June. The forecasted path for an interest rate increase is now much narrower than it was prior to the meeting on Thursday, and they now see the Fed funds rate at 3.5% over the long run, compared to its previous projection in June of 3.8%.
Richmond Fed President Jeffrey Lacker dissented among voting members on the committee, marking the first rate-setting FOMC meeting that was not unanimous this year.