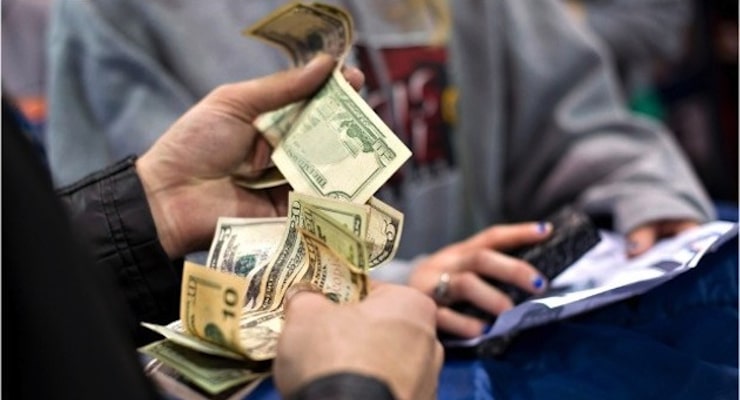 The Commerce Department said on Monday that U.S. consumer spending rose in August and a closely watched gauge of inflation firmed up slightly. The markets have taken the report as a sign of strength in America's domestic economy that could lead the Federal Reserve to tighten interest rates, despite noted weaknesses at home and abroad.
Commerce said consumer spending increased 0.4% after an upwardly revised 0.4% gain in July. Economists polled by Reuters had forecast consumer spending, which accounts for more than two-thirds of U.S. economic activity, would rise 0.3% last month after a previously reported 0.3 percent rise in July. The data in the report indicate stronger-than-expected consumer spending, which has been fueled by lower gas prices and healthcare spending, not only was a boon to the economy in the second quarter but potentially carried over into the third.
Personal income increased 0.3 percent in August.
Fed Chair Janet Yellen on Thursday indicated she "anticipated" the economy would be strong enough to tolerate a rate hike later this year–likely in December–though investors aren't as certain. Many others are betting and advocating the first rate hike in a decade should come in March.
While the economy grew at an upwardly revised 3.9% annual rate in the second quarter, the latest GDP report was the first since the government "adjusted" their longstanding methodology. The change, which again came after first quarter contraction, marks the second time the government has changed the previously long-standing methodology. In the U.S., changing the method to boost investment measures has no real benefit to the truth and no other purpose but to make "GDP growth happy," as Bloomberg correctly critiqued.
The Commerce Department reported Thursday that new orders for long-lasting manufactured durable goods fell 2% in August. The report came after two closely-watched surveys of regional manufacturing activity indicated contraction last month. The Philadelphia Federal Reserve's regional Manufacturing Business Outlook Survey for the mid-Atlantic tankedto -6 in September from 8.3 the month prior. The Fed's reading came in far below economists' expectations for a drop to positive 6.
The Philadelphia Fed's report marked the second major regional manufacturing survey released this week showing the sector contracting, as the Empire State Manufacturing Survey outWednesday showed regional manufacturing activity contracted for a second straight month in September, remaining well below zero at -14.7.
Overall, inflation remained flat as lower oil prices have largely weighed gains down, and it has persistently run below the Fed's 2% annual target. It rose just 0.3% in August from the same month a year earlier.
However, prices were up 1.3 percent when excluding food and energy, a key metric used by the Fed to gauge the trend rate of inflation. This so-called core PCE price index has been holding around 1.3 percent through 2015.