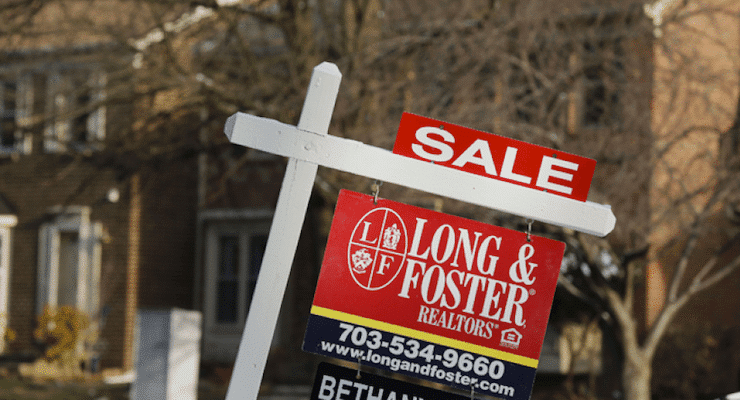 The National Association of Realtors said Monday its Pending Home Sales Index unexpectedly declined 1.4% to a seasonally-adjusted 109.4 in August, from a reading of 110.9 in July. While the index, which is based on contract signings, showed a modest increase in the West it was offset by declines in all other regions.
"Pending sales have leveled off since mid–summer, with buyers being bounded by rising prices and few available and affordable properties within their budget," said Lawrence Yun, chief economist at NAR. "Even with existing–housing supply barely budging all summer and no relief coming from new construction, contract activity is still higher than earlier this year and a year ago."
Still, pending home sales have now risen year–over–year for 12 consecutive months and is 6.1% higher than it was in August 2014 (103.1). According to Yun, sales in the coming months should be able to roughly maintain their current pace, and demand continues to outpace housing supply and elevate price growth in numerous markets. However, he warns that there are looming speed bumps that have the potential to impact housing.
"The possibility of a government shutdown and any ongoing instability in the equity markets could cause some households to put off buying for the time being," adds Yun. "Furthermore, adapting to the changes being implemented next month in the mortgage closing process could delay some sales."
However, the "possibility of a government shutdown" is non-existent, as outgoing Speaker John Boehner took that off the table this weekend. Nevertheless, the national median existing–home price is expected to increase 5.8% in 2015 to $220,300 and Yun forecasts total existing–home sales this year to increase 7.0% to around 5.28 million, roughly a quarter below the prior peak set in 2005 (7.08 million).
The Pending Home Sales Index in the Northeast fell 5.6% to 93.3 in August, but remains 8.9% above a year ago. In the Midwest, the index fell slightly by 0.4% to 107.4 in August, and is now 6.5% above August 2014. Pending home sales in the South also fell by a slightly larger 2.2% to 121.5 in August, but also is still 4.1% higher on a year-over-year basis. The index in the West rose modestly by 1.8% in August to 104.9, up 7.6% from a year ago.
Existing–home Sales for September will be reported October 22, and the next Pending Home Sales Index will be October 29; release times are 10:00 a.m. EDT.
Meanwhile, even though most of the attention regarding the housing market surrounds pending or existing and new home sales data, the more-optimistic reports have somewhat shadowed the concerning trend in mortgage risk. The composite National Mortgage Risk Index (NMRI) for Agency purchase loans clocked in at 12.14% in August, up 1% from a year earlier. The monthly composite index, which measures how mortgage loans originated month by month would perform under severely stressed conditions, has now gained on a year-over-year basis every month since January 2014.
"The common claim that first-time buyers face tight credit is simply not true," said Stephen Oliner, codirector of AEI's International Center on Housing Risk. "If you have a steady job and an ordinary credit score, you can buy a home with little money down."
# # #
*The Pending Home Sales Index considers a sale to be listed or pending when the contract has been signed but the transaction has not closed, though the sale usually is finalized within one or two months of signing. An index of 100 is equal to the average level of contract activity during 2001, which was the first year to be examined. By coincidence, the volume of existing–home sales in 2001 fell within the range of 5.0 to 5.5 million, which is considered normal for the current U.S. population.