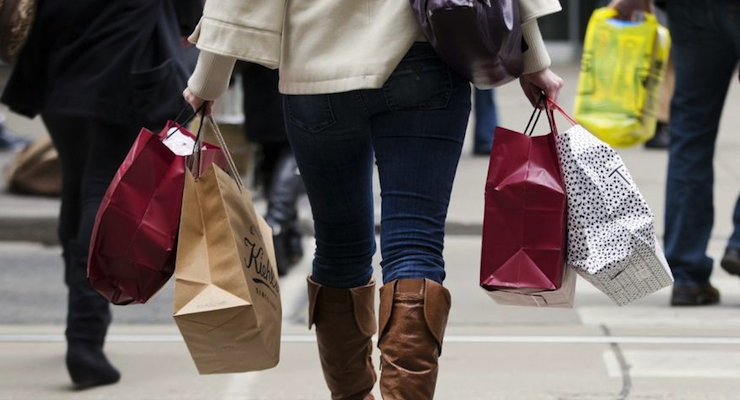 The Commerce Department said on Wednesday U.S. retail sales barely rose in September, inching up slightly 0.1% last month after also being flat in August. Economists polled by Reuters had forecast retail sales to rise by 0.2% in September after a previously reported 0.2% increase in August.
Retail sales excluding automobiles, gasoline, building materials and food services fell by 0.1% after a downwardly revised 0.2% gain in August. These so-called core retail sales correspond most closely with the consumer spending component of gross domestic product (GDP).
Core retail sales were initially reported to have gained 0.4% in August, which economists had forecast core retail sales rising 0.3% last month. The mixed report indicates somewhat modest domestic demand amid a weakening global economy and a slowdown in job growth over the past two months, which have disrupted expectations of a U.S. rate hike in September this year. Now, following an abysmal jobs report last month, the Federal Reserve's policy-making committee is not expected to call for a rate hike until December, at least.
However, financial markets are only pricing in an increase early next year as the U.S. central bank has kept its short-term interest rate near zero since late 2008. Economic growth has been stifled in recent months as is evident in weak exports, declining capital in the energy sector largely due to lower oil prices and a complete contraction in the manufacturing sector in September.
The retail sales report showed receipts at service stations fell 3.2 percent, which is the largest fall since January and follows another 2.0% decline in August. Excluding gasoline, retail sales increased by 0.4% last month. Sales at auto dealerships gained 1.7% after increasing by just 0.4% the month prior. Clothing store sales saw an increase of 0.9% in September, while receipts for building materials and at garden equipment stores fell 0.3%. Furniture stores increased by 0.6%.
Meanwhile, sales receipts at sporting goods and hobby stores gained 0.9%, sales at restaurants and bars rose 0.7%, and at electronics and appliance stores they fell 0.2%. Sales at online stores also fell by 0.2%.