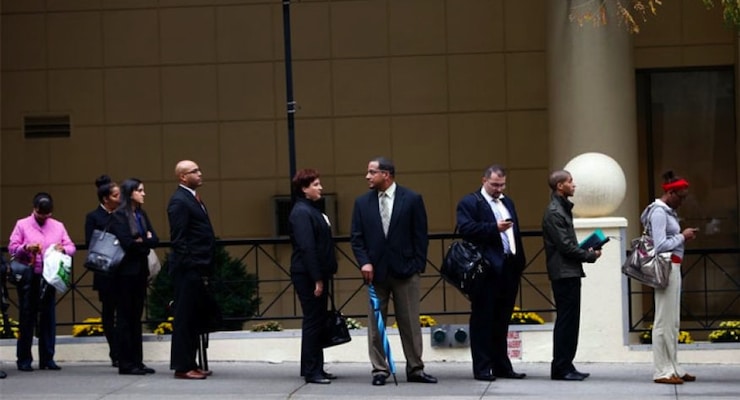 The Labor Department said Thursday that the firing rate, otherwise referred to as weekly jobless claims were unchanged at 276,000 for the week ended Nov. 7. That came in higher than the estimate for 270,000. Economists polled by Reuters had expected claims to drop to 270,000 last week.
A Labor Department analyst said there were no special factors influencing the data and no states had been estimated.
Claims are not too far from levels last seen in the early 1970s, though the labor force participation rate is at 30-year lows, as well. They have now held below the 300,000 threshold for 36 consecutive weeks, the longest stretch in years, and claims below this level are usually associated with a healthy jobs market.
The four-week moving average of claims–widely considered a better measure of labor market trends as it strips out week-to-week volatility–gained by 5,000 to 267,750 last week, still close to a 42-year low. The Labor Department report said the number of people still receiving benefits after an initial week of benefits actually increased by 5,000 to 2.17 million in the week ended Oct. 31. The four-week moving average of continuing claims edged up 2,250 to 2.17 million.