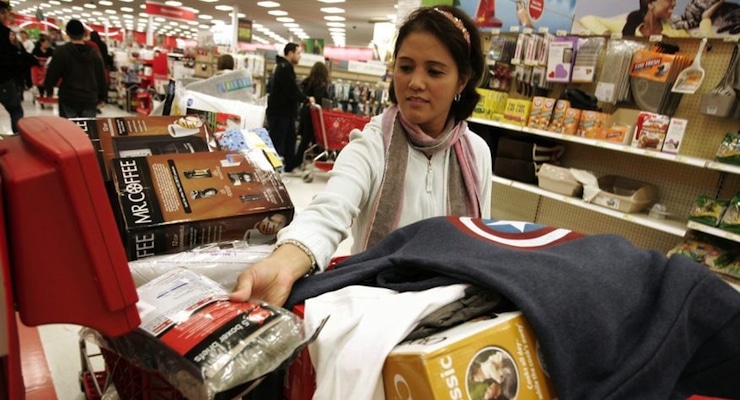 The Conference Board Consumer Confidence Index completely plunged in November to its lowest level in at least a year, indicating Americans lost faith in the job market. The Conference Board, a private research group, said Tuesday its index of consumer confidence fell to 90.4 from a revised 99.1 in October. The initial October reading was 97.6, and also represented a decline from the previous month.
"Consumer confidence retreated in November, following a moderate decrease in October," said Lynn Franco, Director of Economic Indicators at The Conference Board. "The decline was mainly due to a less favorable view of the job market. Consumers' appraisal of current business conditions, on the other hand, was mixed. Fewer consumers said conditions had improved, while the proportion saying conditions had deteriorated also declined."
Economists surveyed by The Wall Street Journal had expected a reading of 99.5.
The index showed consumers confidence on the short-term outlook declined sharply in November, as the percentage of consumers expecting business conditions to improve over the next six months fell to 14.8%, down from 18.1% last month. Those anticipating business conditions to worsen increased to 11.0%, up from 10.4%.
"Heading into 2016, consumers are cautious about the labor market and expect little change in business conditions," Franco added.
Consumers' outlook for the labor market was markedly more pessimistic than the prior month, which also declined. The number of respondents anticipating more jobs in the next few months fell from 14.4% to 11.6%, while those anticipating fewer jobs increased from 16.6% to 18.7%. The proportion of consumers expecting their incomes to increase declined from 18.1% to 17.2%, while the proportion expecting a decline increased from 10.5% to 11.8%.