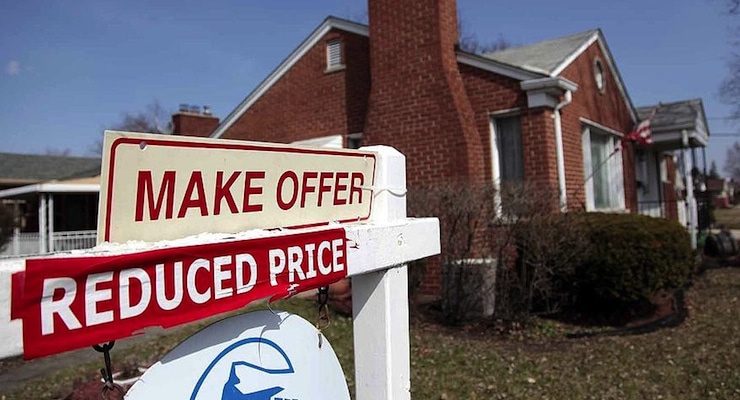 The S&P/Case Shiller composite index of 20 metropolitan areas showed annualized U.S. single-family home prices rose in September above market expectations. The index gained 5.5% in September on a year-over-year basis juxtaposed to 5.1% throughout the year until August. It was firmly above the 5.1% estimate from a Reuters poll of economists.
"Home prices and housing continue to show strength with home prices rising at more than double the rate of inflation," says David M. Blitzer, Managing Director and Chairman of the Index Committee at S&P Dow Jones Indices. "The general economy appeared to slow slightly earlier in the fall, but is now showing renewed strength."
Housing market data continues to be mixed as a supposed tightening labor market has led to expectations that the Federal Reserve will begin to increase interest rates in December for the first time since the Great Recession. The S&P/Case Shiller index may come as welcome news to some, others are concerned that prices have been gaining on the back of a renewed artificial government intervention in the housing sector.
"The news cycle is filled with stories about the alleged tightness of credit for first-time buyers," said Stephen Oliner, codirector of AEI's International Center on Housing Risk and senior fellow at UCLA's Ziman Center for Real Estate. "Our data show this narrative is untrue. Many first-time buyers with ordinary credit profiles – or worse – get loans every month."
The composite National Mortgage Risk Index (NMRI) for Agency purchase loans stood at 12.14% in October, up 0.76 percentage point from a year earlier. The monthly composite, which gauges the risky mortgage market share in the housing sector, has increased year-over-year in every month since January 2014.
"While this will make news, it is not likely to push mortgage rates far above the recent level of 4 percent on 30 year conventional loans. In the last year, mortgage rates have moved in a narrow range as home prices have risen; it will take much more from the Fed to slow home price gains."