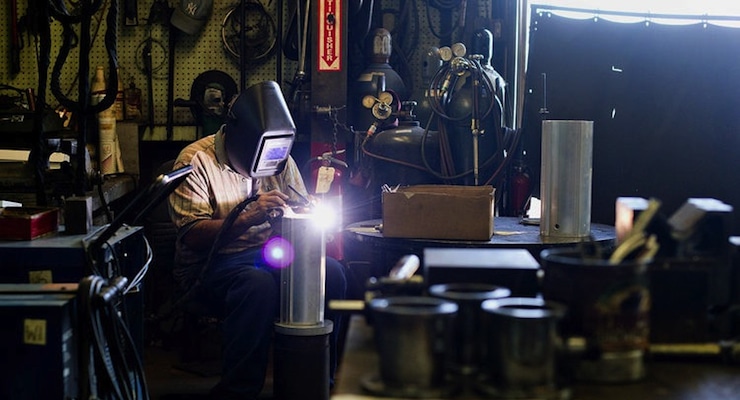 National, and All Regional Manufacturing Gauges in Contraction
The Institute for Supply Management (ISM) Report On Business activity fell deeper into contraction to 48.2 in December from 48.6 the month prior, missing forecasts. While economists expected a slight tick up to 49 for the month, the gauge matches PPD Business expectations as previously reported last week.
"As was the case in November, 10 out of 18 manufacturing industries reported contraction in December," said Bradley J. Holcomb, CPSM, CPSD, chair of the Institute for Supply Management (ISM) Manufacturing Business Survey Committee. "Contraction in new orders, production, employment and raw materials inventories accounted for the overall softness in December."
The reading, which fell deeper into contraction for the second consecutive month, was the lowest since June 2009. Readings above 50 point to expansion while those below indicate contraction.
Holcomb added:
The New Orders Index registered 49.2 percent, an increase of 0.3 percentage point from the reading of 48.9 percent in November. The Production Index registered 49.8 percent, 0.6 percentage point higher than the November reading of 49.2 percent. The Employment Index registered 48.1 percent, 3.2 percentage points below the November reading of 51.3 percent. The Prices Index registered 33.5 percent, a decrease of 2 percentage points from the November reading of 35.5 percent, indicating lower raw materials prices for the 14th consecutive month. The New Export Orders Index registered 51 percent, up 3.5 percentage points from the November reading of 47.5 percent and the Imports Index registered 45.5 percent, down 3.5 percentage points from the November reading of 49 percent.
Of the 18 manufacturing industries, only six reported growth in December in the following order: Printing & Related Support Activities; Textile Mills; Paper Products; Miscellaneous Manufacturing; Chemical Products; and Food, Beverage & Tobacco Products. The 10 industries reporting contraction in December — listed in order — are: Apparel, Leather & Allied Products; Plastics & Rubber Products; Machinery; Primary Metals; Fabricated Metal Products; Transportation Equipment; Electrical Equipment, Appliances & Components; Computer & Electronic Products; Wood Products; and Nonmetallic Mineral Products.
MANUFACTURING AT A GLANCE
DECEMBER 2015
Index
Series
Index
Dec
Series
Index
Nov
Percentage
Point
Change
Direction
Rate
of
Change
Trend*
(Months)
PMI®
48.2
48.6
-0.4
Contracting
Faster
2
New Orders
49.2
48.9
+0.3
Contracting
Slower
2
Production
49.8
49.2
+0.6
Contracting
Slower
2
Employment
48.1
51.3
-3.2
Contracting
From Growing
1
Supplier Deliveries
50.3
50.6
-0.3
Slowing
Slower
5
Inventories
43.5
43.0
+0.5
Contracting
Slower
6
Customers' Inventories
51.5
50.5
+1.0
Too High
Faster
5
Prices
33.5
35.5
-2.0
Decreasing
Faster
14
Backlog of Orders
41.0
43.0
-2.0
Contracting
Faster
7
Exports
51.0
47.5
+3.5
Growing
From
Contracting
1
Imports
45.5
49.0
-3.5
Contracting
Faster
3
OVERALL ECONOMY
Growing
Slower
79
Manufacturing Sector
Contracting
Faster
2
Manufacturing ISM® Report On Business® data is seasonally adjusted for New Orders, Production, Employment and Supplier Deliveries indexes.
*Number of months moving in current direction.