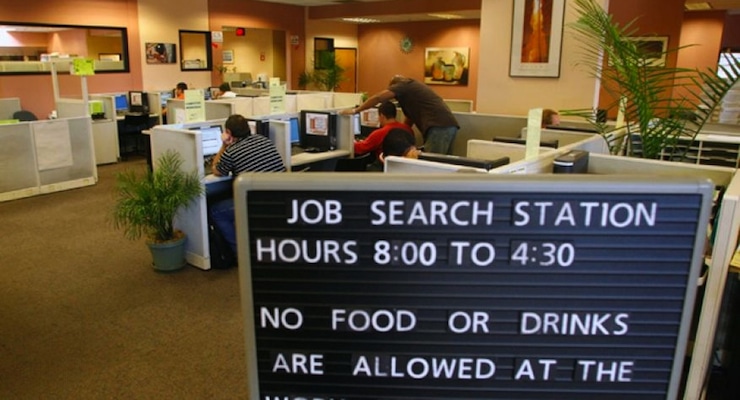 Private sector employment increased by 257,000 jobs from November to December according to the December ADP National Employment Report. The report conducted by the payroll processing firm beat out estimates for 192,000 and was the biggest gain posted since December 2014.
"2015 had a strong close with December showing the largest job gains of the year," said Ahu Yildirmaz, VP and head of the ADP Research Institute. "Overall, the average monthly employment growth was just under 200,000 for the year in contrast to almost 240,000 jobs per month in 2014. Weakness in the energy and manufacturing sectors was mostly responsible for the drop off."
However, the gains made last month were nearly entirely attributable to the lower-paying services sector, and November's payrolls were revised lower by 6,000 to 211,000. Meanwhile, ADP touted that manufacturing stayed in positive territory for the second straight month, adding 2,000 jobs. Unfortunately, the reality of the sector is grim.
The Institute for Supply Management (ISM) Report On Business activity fell deeper into contraction to 48.2 in December from 48.6 the month prior, missing forecasts. Of the 18 manufacturing industries, only six reported growth and all regional and nationwide indexes are in contraction.
"Strong job growth shows no signs of abating. The only industry shedding jobs is energy," said Mark Zandi, chief economist of Moody's Analytics. "If this pace of job growth is sustained, which seems likely, the economy will be back to full employment by mid-year. This is a significant achievement, given that the last time the economy was at full employment was nearly a decade ago."
The report comes ahead of the more comprehensive, closely-watched survey by the Labor Department. Total non-farm employment is expected to be 200,000. The unemployment rate is forecast to stay steady at 5.0 percent from the 5.0 percent recorded a month earlier.