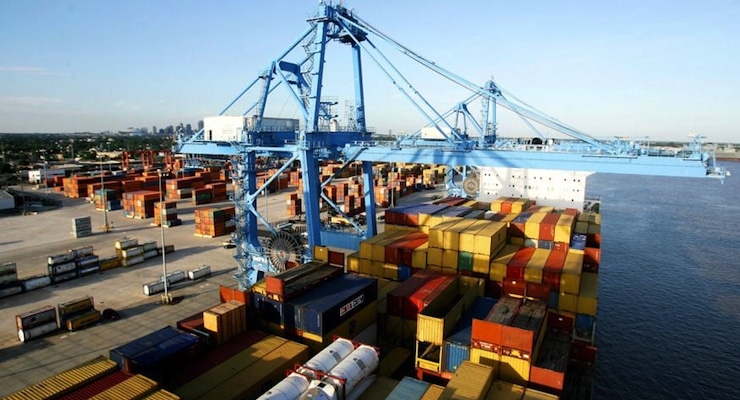 The Labor Department reported on Thursday that import prices fell 1.2% in December, slightly less than the decline Wall Street expected. Economists had forecast import prices declining 1.4% after a previously reported 0.4 percent fall in November. Export prices dropped 1.1%, a steeper decline than the 0.5% forecast.
In 16 of the last 18 months, import prices have fallen and, for all of 2015, import prices fell 8.2%. That's the largest calendar-year drop since 2008 and has been aided by a U.S. strong dollar (USDUSD) and declining oil prices that are keeping imported inflation subdued, leaving inflation well below the Federal Reserve's 2% target. The dollar's 21.7 percent appreciation against the currencies of the United States' main trading partners over the last 20 months has made imported goods cheaper.
In November, import prices on petroleum tanked 10%, which is also the biggest fall recorded since August. Petroleum slid by 3.6% in November, while import prices excluding petroleum fell 0.4% after falling 0.3% in November.
But, though it was frequently cited by Fed policy-makers on the Federal Open Markets Committee as a requisite for raising rates, the U.S. central bank raised its benchmark overnight interest rate by a quarter of a percentage point last month to between 0.25 and 0.50%.
It was the first rate hike in nearly a decade since the financial crisis. Still, analysts say weak inflation coupled with slowing domestic and global growth could cause the Fed to be at least cautious about increasing rates at its March policy meeting, despite what appears on the surface to be a tightening labor market.