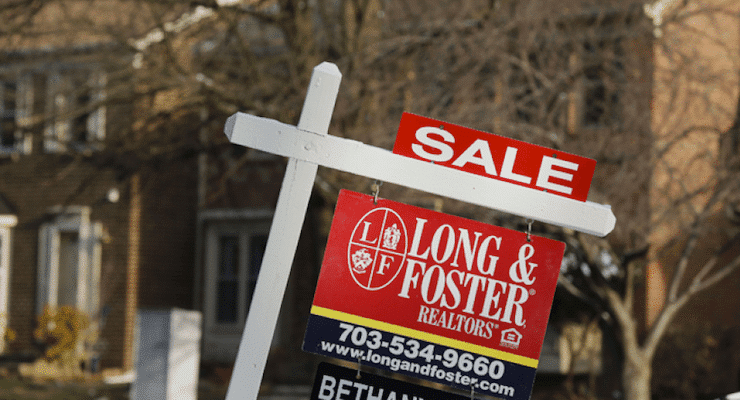 The National Association of Realtors (NAR) said Thursday contracts to buy previously-owned homes rose 5.1% last month, higher than the median forecast. The Pending Home Sales Index,* a forward-looking indicator based on contract signings, climbed to 116.3 in April from an upwardly revised 110.7 in March.
It is now 4.6% higher than it was in April 2015 (111.2).  Following last month's gain, the index has now increased year-over-year for 20 consecutive months. Economists had anticipated a much smaller 0.6% gain.
"The ability to sign a contract on a home is slightly exceeding expectations this spring even with the affordability stresses and inventory squeezes affecting buyers in a number of markets," said Lawrence Yun, chief economist for the National Association of Realtors. "The building momentum from the over 14 million jobs created since 2010 and the prospect of facing higher rents and mortgage rates down the road appear to be bringing more interested buyers into the market."
The PHSI in the Northeast climbed 1.2 percent to 98.2 in April, and is now 10.1 percent above a year ago. In the Midwest the index fell slightly by 0.6% to 112.9 in April, but it still clocked in 2.0% higher than April 2015.
Pending home sales in the South climbed 6.8% to 133.9 in April and are now 5.1% higher on a year-over-year basis. The index in the West jumped 11.4% in April to 106.2, and is now 2.8% above the prior year.
"Even if rates rise soon, sales have legs for further expansion this summer if housing supply increases enough to give buyers an adequate number of affordable choices during their search," Mr. Yun added.
However, as PPD previously reported on Thursday, the National Mortgage Risk Index (NMRI) found purchase loan volume surged 16% in April from a year earlier, fueled by an 18% jump for first-time buyers. The NMRI for Agency purchase loans came in at 12.59% in April, up 0.56% on a year-over-year basis and 1.27% from April 2014. The Agency purchase NMRI has increased year-over-year in every month since January 2014.
So, while upbeat data from the housing market is welcome news, it should be put into context along with the Pending Homes Sales Index and other surveys conducted by the National Assocation of Realtors. The NAR is a top housing market lobby in Washington, D.C., and is little concerned about the increased share of loan risk in the housing market.
"Of the estimated 1½ million first-time buyers in our data over the past year, more than a million bought homes with a downpayment of 5 percent of less," said Stephen Oliner, the other co-director of AEI's International Center on Housing Risk. "The sheer scale of this number shows that many, many households are buying their first homes with little money down."