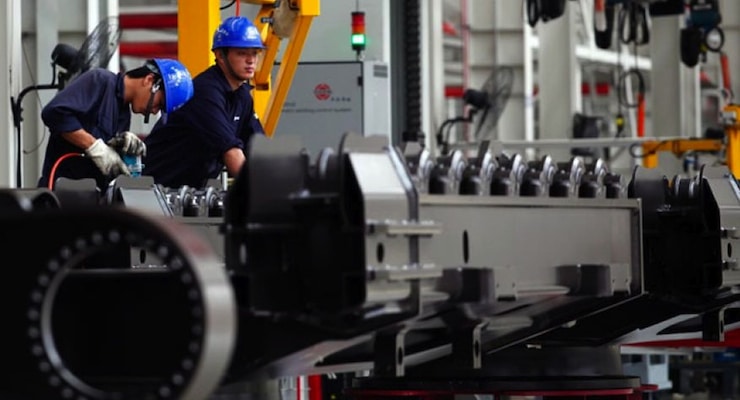 The Commerce Department said durable goods orders, or demand for long-lasting U.S. manufactured goods, rose 3.4% in April fueled largely by transportation. Still, continued weakness in business spending plans clearly indicate the manufacturing crisis is far from over.
Economists polled by Reuters had forecast durable goods orders and core capital goods orders rising 0.5% and 0.4% last month, respectively. However, non-defense capital goods orders excluding aircraft–which is a closely watched gauge for business spending plans–fell 0.8% after an upwardly revised 0.1% decline during the prior month. These so-called core capital goods orders have now declined for three consecutive months.
Core capital goods were previously reported to have fallen by 0.8% in March. Overall, durable goods orders in March were revised to show 1.9% gain, up from a previously reported 1.3% rise.
The manufacturing sector, which still accounts for 12% of the U.S. economy, is basically on life support and has become a top issue in the 2016 presidential election. The lingering effects of the dollar's relative strength and weak overseas demand is helping to highlight massive trade imbalances and poorly negotiated trade deals.