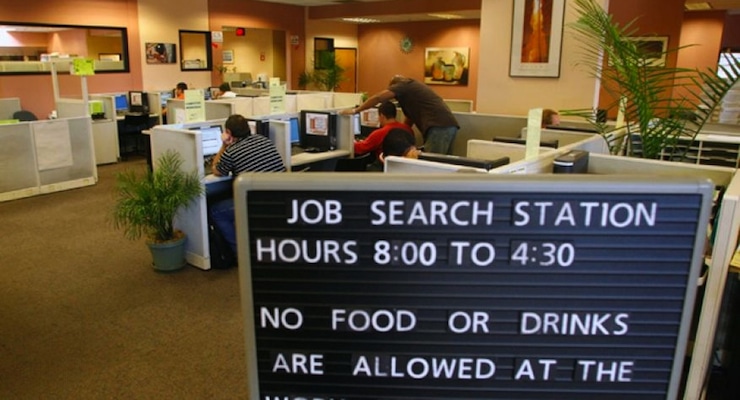 The Labor Department reported Thursday weekly jobless claims fell by 1,000 to 261,000 for the week ending August 20, lower than the estimate for 265,000. The prior week was unchanged at 262,000.
No state was triggered "on" the Extended Benefits program during the week ending August 6 and a Labor Department analyst said there were no special factors impacting this week's initial claims. While the report marks 77 consecutive weeks of initial claims below 300,000, the longest streak since 1970, the eligible pool of applicants due to long-term unemployment is disproportionately low by comparison over the period.
The four-week moving average was 264,000, a decrease of 1,250 from the previous week's unrevised average of 265,250.
The highest insured unemployment rates in the week ending August 6 were in Puerto Rico (3.3), Connecticut (2.7), New Jersey (2.7), Alaska (2.6), Pennsylvania (2.4), California (2.2), West Virginia (2.2), Rhode Island (2.1), Massachusetts (2.0), and Wyoming (2.0).
The largest increases in initial claims for the week ending August 13 were in Oregon (+1,321), Kentucky (+521), Virginia (+490), Oklahoma (+367), and Idaho (+104), while the largest decreases were in California (-1,677), Pennsylvania (-1,472), Ohio (-1,285), Puerto Rico (-800), and Wisconsin (-728).