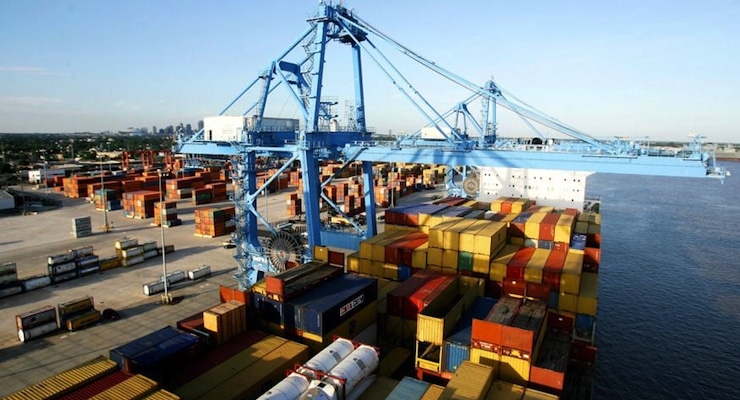 The Commerce Department said Friday it's first reading on third-quarter (3Q) gross domestic product (GDP) showed the U.S. economy grew at an annual rate of 2.9%. The results beat out the median economist forecast and People's Pundit Daily's (PPD) initial estimate, despite the slowdown in spending, widening trade deficits and disappointing data on manufactured durable goods.
Economists expected growth at a 2.5% clip, while PPD expected 2.1%. The final reading on second-quarter growth was 1.4%.
While it is only the first initial reading, which is more often than not revised, the reading was the strongest growth rate since the third quarter of 2014. Inventory investment offset a slowdown in consumer spending, according to the Commerce Department.
While investment in residential construction fell for a second straight quarter, spending by the government increased.
Consumer spending, which accounts for more than two-thirds of U.S. economic activity, increased at by just 2.1%. That's down from consumer spending in the third quarter, and even more so from the second quarter when it saw a healthy 4.3 percent gain.
While business spending on equipment fell for a fourth consecutive quarter, dipping by an annual rate of 2.7%, Caterpillar this week reported a 49% drop in third-quarter profit from the prior year. The heavy machinery company lowered its full-year revenue outlook for the second time this year and said demand for new machinery was stifled by an "abundance" of used construction equipment, a "substantial" number of idle locomotives and a "significant" number of idle mining trucks.