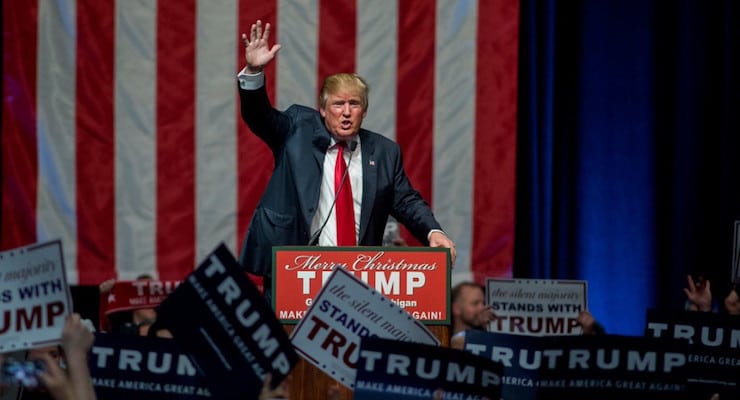 DEVELOPING: Ford Motor Company (NYSE:F) announced it has cancelled plans to build a $1.6 billion factory in Mexico and will instead invest millions in Michigan. CEO Mark Fields said the policies President-elect Donald J. Trump "and the new Congress have indicated they will pursue" were key to the company's decision to invest $700 million in and create 700 direct new jobs at the Flat Rock Assembly Plant.
The company was frequently criticized by President-elect Trump during the campaign for investing outside the country, particularly in Mexico. Hammering home his economic message on trade and manufacturing, the New York businessman became the first Republican nominee to carry the state of Michigan since 1988.
United Auto Workers Vice President Jimmy Settles reacted in response to Ford's decision.
"I am thrilled that we have been able to secure additional UAW-Ford jobs for American workers," Mr. Settles said. "The men and women of Flat Rock Assembly have shown a great commitment to manufacturing quality products, and we look forward to their continued success with a new generation of high-tech vehicles."
With the automaker abandoning plans to build a plant in San Luis Potosi, Mexico, they make way for two new iconic products–the Ford Mustang and Lincoln Continental–at the Michigan Assembly Plant in Wayne, where Focus is manufactured today. The decision safeguards approximately 3,500 U.S. jobs. While Ford will still build its next-generation Focus in Hermosillo, Mexico, the location is at an existing plan to improve company profitability.
"As more and more consumers around the world become interested in electrified vehicles, Ford is committed to being a leader in providing consumers with a broad range of electrified vehicles, services and solutions that make people's lives better," said Mark Fields, Ford president and CEO. "Our investments and expanding lineup reflect our view that global offerings of electrified vehicles will exceed gasoline-powered vehicles within the next 15 years."
Instead of driving jobs and wealth away, AMERICA will become the world's great magnet for INNOVATION & JOB CREATION.https://t.co/siXrptsOrt

— Donald J. Trump (@realDonaldTrump) January 3, 2017
Ford stock was up 3.21%, or 0.39 to $12.51 a share on the heels of the announcement. The move indicates the company expects the policy of the incoming Trump administration to be more business friendly, as do most other companies in most other sectors. Ford is already America's top-selling plug-in hybrid brand and second in overall U.S. electrified vehicle sales, but now aims to create a factory capable of producing high-tech electrified and autonomous vehicles.
"Innovative services can be as important to customers as the electrified vehicles themselves," said Hau Thai-Tang, group vice president of Purchasing and Ford's EV champion. "We are investing in solutions to help private customers as well as commercial fleet owners seamlessly incorporate these new vehicles and technologies into their lives."