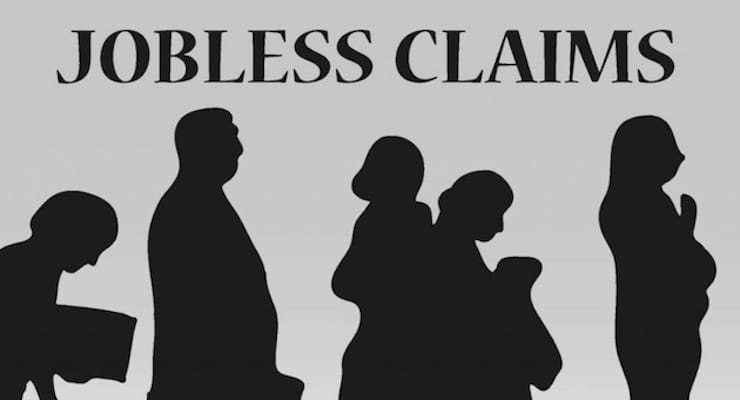 The Labor Department said Thursday that weekly jobless claims fell by 28,000 to 235,000 for the week ending December 31, more than the median forecast. Economists were expecting first-time claims for unemployment insurance to fall to 260,000.
The previous week's level was revised down by 2,000 from 265,000 to 263,000 and the latest report marks 96 consecutive weeks of initial claims below 300,000, the longest streak since 1970. However, due to long-term unemployment and a shrinking labor force there are simply the fewest number of workers even eligible to apply in decades.
There were no special factors impacting this week's initial claims and no state was triggered "on" the Extended Benefits program during the week ending December 17.
The 4-week moving average–which is widely considered a better, more stable gauge–was 256,750, a decrease of 5,750 from the previous week's revised average. The previous week's average was revised down by 500 from 263,000 to 262,500.
The highest insured unemployment rates in the week ending December 17 were in Alaska (4.2), Montana (2.7), New Jersey (2.5), California (2.3), Connecticut (2.3), Illinois (2.2), Minnesota (2.2), Pennsylvania (2.2), and Puerto Rico (2.2).
The largest increases in initial claims for the week ending December 24 were in Kentucky (+4,582), New York (+3,557), Missouri (+3,181), New Jersey (+2,588), and California (+2,557), while the largest decreases were in Illinois (-2,915), Virginia (-2,281), Texas (-1,875), Florida (-1,143), and Minnesota (-659).