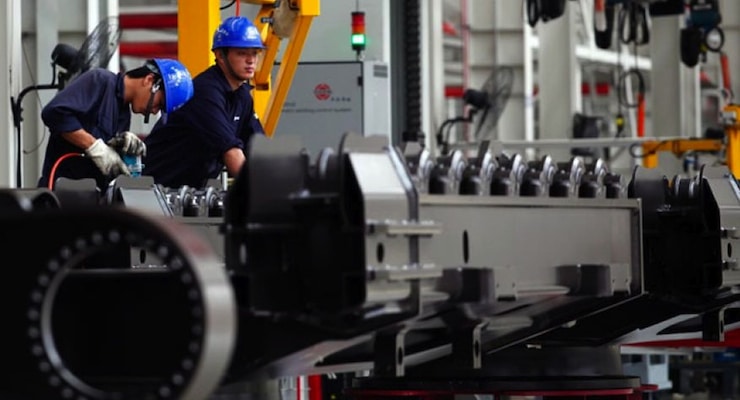 The Commerce Department said Friday durable goods orders fell 0.4% to a seasonally adjusted $227.02 billion in December to end the year down. The decline in the demand for long-lasting manufactured goods–products designed to last longer than three years–was not anticipated.
Economists surveyed by The Wall Street Journal had forecast a 2.3% increase in overall orders, but the drop was fueled by a decline in defense-related orders and weaker-than-anticipated demand for other products.
Orders for the volatile defense category fell 33.4%, the largest one-month drop since May 2014. Excluding defense, orders rose 1.7% in December from November. Overall, overall durable orders in 2016 fell 0.3% and orders excluding defense decreased 0.9%.
The latest data show manufacturers in the U.S. had a lackluster 2016. However, underlying data indicate demand stabilized and firms anticipate more favorable business conditions in 2017.
Orders for non-defense capital goods excluding aircraft, which serves as a proxy for business investment, increased 0.8% in December. That marks the third straight monthly gain even as the category was down 3.4% for all of 2016 juxtaposed to 2015.
The motor vehicles component, including orders for parts increased 2% last month and was up 2.7% in 2016.
Durable goods orders for the volatile civilian aircraft component increased a whopping 42.4% from a month earlier after Boeing Co. (NYSE:BA) had a weak November. Excluding transportation altogether, orders gained 0.5% but were down 0.3% for year.
Overall durable orders for November from the prior month were revised to a 4.8% decline, from a previous estimate of down 4.5%.