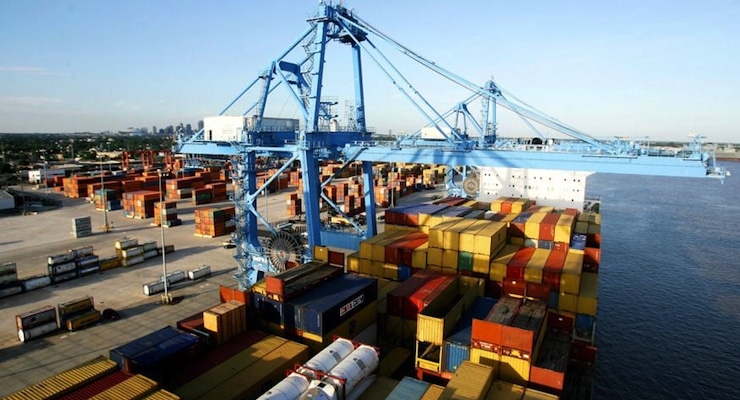 The first reading of fourth-quarter (4Q) gross domestic product (GDP) showed the U.S. economy grew at a slower annualized pace of 1.9%. The Commerce Department said Friday the he final reading on third-quarter growth was 3.5%, but fell in President Barack Obama's final 4Q.
Economists were expecting economic growth to come in at a 2.2% pace.
Overall, the economy grew only 1.6% throughout 2016, which was the weakest pace since 2011. The U.S. economy only grew 2.6% in 2015.
An downward revision to inventory also sliced off of GDP growth last year, while exports fell 4.3% rate and erased the 10% gain seen in the third quarter.
GDP growth in the first two quarters was also negated by cheaper oil and a strong dollar, which hurt company profits and stifled business investment.
Widening trade deficits sliced off 1.7% from GDP growth in the 4Q after adding 0.85% in the 3Q. That was the biggest net-negative from trade since the second quarter of 2010.