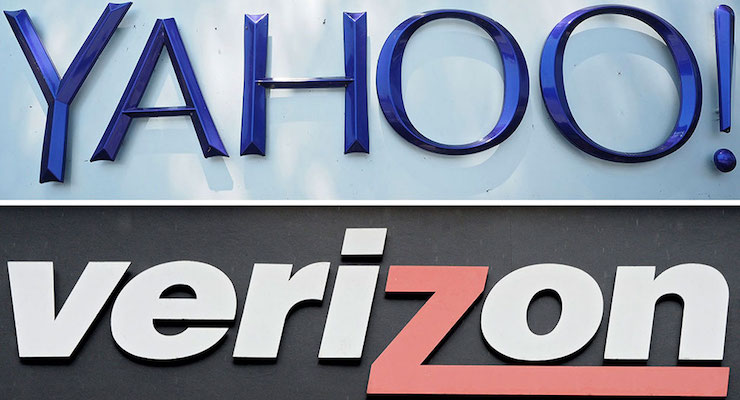 Verizon Communications Inc. (NYSE:VZ) and Yahoo! Inc. (NASDAQ:YHOO) have agreed to cut their $4.83 billion cash deal by $350 million. The announced could come as soon as today and the two companies agreed to split the cost of future liabilities connected to the prior hack.
While the number has come up from $250 million in recent week, the latest rebate is still a little more than a third of the $1 billion that Verizon reportedly asked for last year in July. The deal, which was struck back in July of 2016, aims to expand the company's digital reach and did not include Yahoo's share in the Chinese online retail giant Alibaba or Yahoo Japan–its "most valuable assets."
Until the deal closes, Yahoo will continue to operate under independently of Verizon and is subject to customary closing conditions as well as approval by Yahoo's shareholders and regulators. It is expected to close in the first quarter of 2017.
Share of Verizon were up 0.20, or 0.41% to 49.39 in pre-market trading, while shares of Yahoo! were up 0.33, or 0.73% to 45.43.