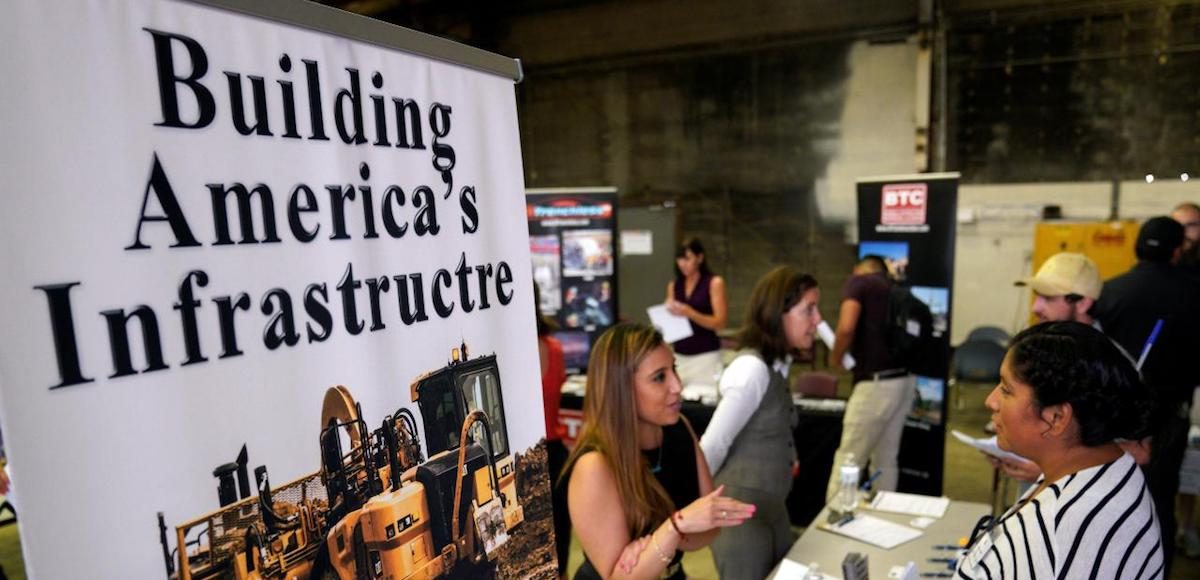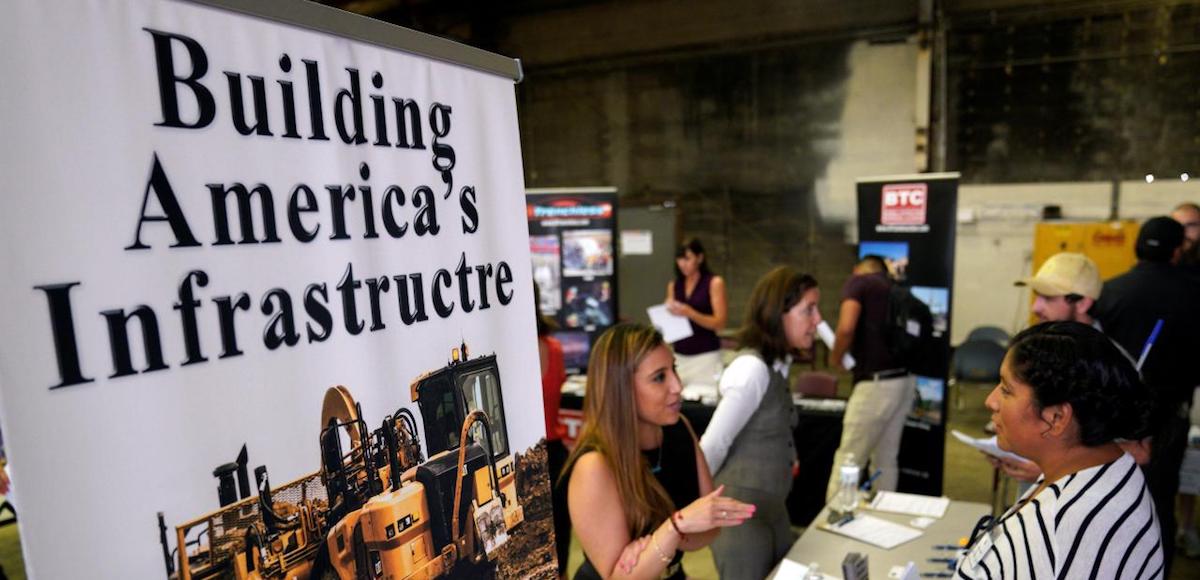 The U.S. economy added 313,000 jobs in February and the unemployment rate was unchanged at an 18-year low of 4.1% for the fifth consecutive month. The very strong jobs report crushed the 205,000 median forecast and the employment situation is much stronger than expected.
(Correction: An earlier version of this article's title incorrectly stated 305,000 jobs were created in February, though the article itself stated the correct 313,000 figure.)
The Labor Department's jobs report conducted by the Bureau of Labor Statistics (BLS) shows the civilian labor force increased by 806,000 and the labor force participation rate increased by 0.3% over the month to 63.0. The less-cited but arguably more important employment-population ratio increased by 0.3% to 60.4% after years of decline or no change.
The unemployment rate for blacks declined to 6.9%, nearly matching the lowest its ever been in December 2017. The jobless rates for adult men (3.7%), adult women (3.8%), teenagers (14.4%), whites (3.7%), Asians (2.9%), and Hispanics (4.9%) showed little change. Hispanics are also just 0.1% away from hitting an all-time low, which they matched last year.
But what's a more positive aspect of the report is that employment rose in higher-paying sectors and wage gains continue to show signs of life.
In February, construction employment increased by a whopping 61,000, with gains in specialty trade contractors (+38,000) and construction of buildings (+16,000). Construction has added 185,000 jobs just over the past 4 months.
Manufacturing added 31,000 jobs, as employment rose in transportation equipment (+8,000), fabricated metal products (+6,000), machinery (+6,000), and primary metals (+4,000). Over the past year, manufacturing has added a solid 224,000 jobs.
Employment in mining rose by 9,000, with most of the increase in support activities for mining (+7,000). Since hitting a low in October 2016, mining has added 69,000 jobs.
In fact, it's worth noting that all three sectors experienced losses or no change during the previous U.S. administration. Under President Donald Trump, these industries have roared back to life.
In February, average hourly earnings for all employees on private nonfarm payrolls rose by 4 cents to $26.75, following a 7-cent gain in January. Over the year, average hourly earnings have increased by 68 cents, or 2.6%. Average hourly earnings of private-sector production and nonsupervisory employees increased by 6 cents to $22.40 in February.
The employment situation in December was revised up from +160,000 to +175,000, and January was revised up from +200,000 to +239,000. With these revisions, employment gains in December and January combined were 54,000 more than previously reported.