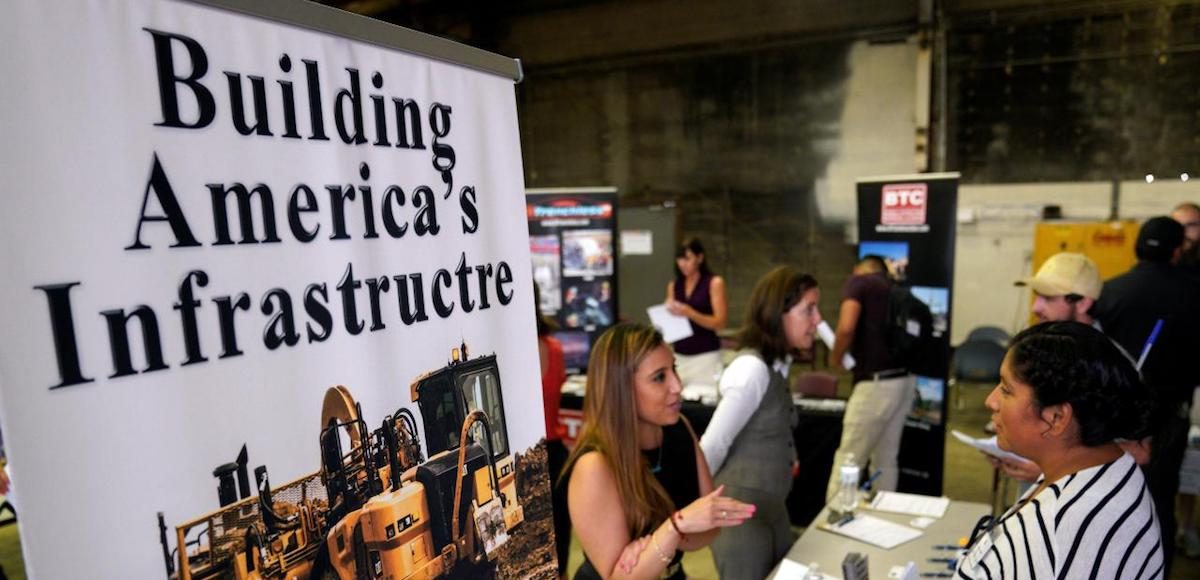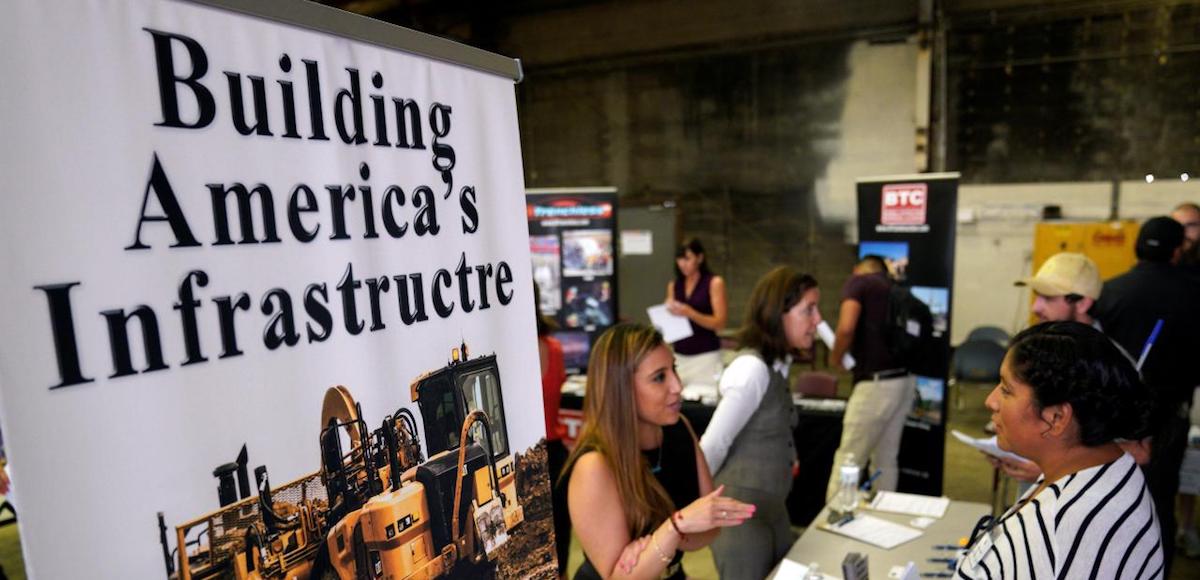 The Bureau of Labor Statistics (BLS) said the U.S. economy created a lower-than-expected 103,000 jobs in March and unemployment held at a low 4.1%. While the rate is still at a 17-year low, the jobs report is a mixed bag missing the 175,000 median forecast.
The numbers for February were revised up from +313,000 to +326,000.
This is the first time in several months in which the Labor Department report varies significantly from the ADP National Employment Report.
ADP said earlier this week the U.S. private sector alone added 241,000 jobs for the month, including the largest gain for mid-sized businesses in years. A major disparity was in construction, where ADP said construction led the way with 31,000 jobs.
The BLS jobs report said construction lost 15,000 jobs, following a large gain in February (+65,000).
Manufacturing continued its stunning turnaround, adding 22,000 jobs. Over the year, manufacturing has added a significant 232,000 jobs and the durable goods component accounted for about three-fourths of the jobs added.
Employment in mining increased by 9,000 in March, with gains occurring in support activities for mining (+6,000) and in oil and gas extraction (+2,000). Mining employment has risen by 78,000 since a recent low in October 2016.
The labor force participation rate was largely unchanged at 62.9%, as was the employment-population ratio at 60.4%. The unemployment rate for African Americans was 6.9%, hovering near the lowest levels ever. It dipped to 6.8% in December 2017.
"The U6 rate declined from 8.2% to 8.0%. That is a positive," Tim Anderson, an analyst at TJM Investments said. "Last time the headline unemployment rate was 4.0%, the U6 rate was 6.9%, only 1 point from that now."
In March, average hourly earnings for all employees on private nonfarm payrolls rose by 8 cents to $26.82. Over the year, average hourly earnings have increased by 71 cents, or 2.7%. Average hourly earnings for private-sector production and nonsupervisory employees increased by 4 cents to $22.42 in March.