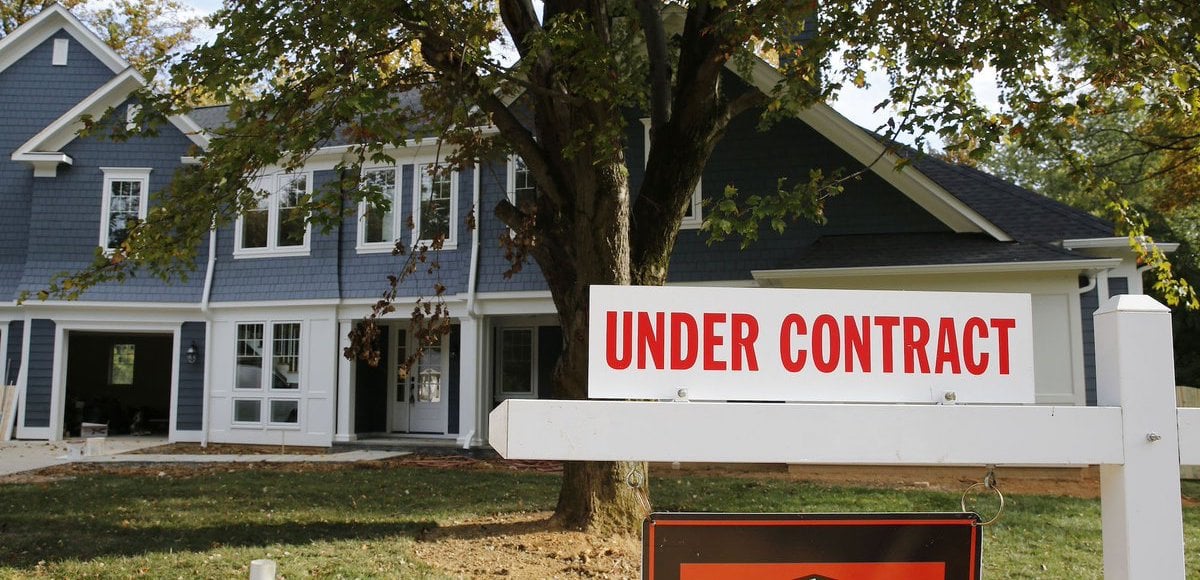 The National Association of Realtors (NAR) reported existing home sales fell 3.4% in September after a month of stagnation.
Total existing home sales, which are completed transactions that include single-family homes, townhomes, condominiums and co-ops, fell to a seasonally adjusted rate of 5.15 million. Sales are now down 4.1% from a year ago (5.37 million in September 2017).
"This is the lowest existing home sales level since November 2015," NAR chief economist Lawrence Yun, said. "A decade's high mortgage rates are preventing consumers from making quick decisions on home purchases. All the while, affordable home listings remain low, continuing to spur underperforming sales activity across the country."
The median existing-home price for all housing types in September was $258,100, up 4.2% from September 2017 ($247,600). September's price increase marks the 79th straight month of year-over-year gains.
Total housing inventory3 at the end of September decreased from 1.91 million in August to 1.88 million existing homes available for sale, and is up from 1.86 million a year ago. Unsold inventory is at a 4.4-month supply at the current sales pace, up from 4.3 last month and 4.2 months a year ago.
Properties typically stayed on the market for 32 days in September, up from 29 days in August but down from 34 days a year ago. Forty-seven percent (47%) of homes sold in September were on the market for less than a month.
"There is a clear shift in the market with another month of rising inventory on a year over year basis, though seasonal factors are leading to a third straight month of declining inventory," said Yun. "Homes will take a bit longer to sell compared to the super-heated fast pace seen earlier this year."
According to Freddie Mac, the average commitment rate (link is external) for a 30-year, conventional, fixed-rate mortgage increased to 4.63% from 4.55% in August. The average commitment rate for all of 2017 came in at 3.99%.
"Rising interests rates coupled with increasing home prices are keeping first-time buyers out of the market, but consistent job gains could allow more Americans to enter the market with a steady and measurable rise in inventory," Mr. Yun added.
First-time buyers comprised 32% of sales in September, up from 31% last month and 29% a year ago. NAR's 2017 Profile of Home Buyers and Sellers – released in late 20174 – revealed that the annual share of first-time buyers was 34%.
"Despite small month over month increases, the share of first-time buyers in the market continues to underwhelm because there are simply not enough listings in their price range," said NAR President Elizabeth Mendenhall, a sixth-generation Realtor® from Columbia, Missouri and CEO of RE/MAX Boone Realty. "Entry-level homes remain highly sought after, as prospective buyers are advised to contact a Realtor® as early in the buying process as possible in order to ensure buyers can act fast on listings that catch their eye."
Regional
In the Northeast, existing home sales fell 2.9% to an annual rate of 680,000, which is 5.6% below a year ago. The median price in the Northeast was $286,200, which is up 4.1% from September 2017.
In the Midwest, existing home sales remained the same as last month at an annual rate of 1.28 million in September, but are still down 1.5% from a year ago. The median price in the Midwest was $200,200, up 1.9% from last year.
In the South, Existing-home sales in the South decreased 5.4% to an annual rate of 2.11 million in September, down from 2.12 million a year ago. The median price in the South was $223,900, up 3.0% from a year ago.
Existing-home sales in the West declined 3.6% to an annual rate of 1.08 million in September, 12.2% below a year ago. The median price in the West was $388,500, up 4.1% from September 2017.