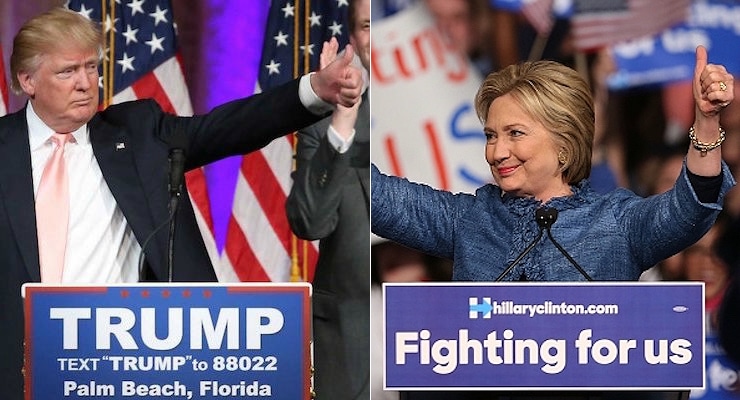 Frontrunners Donald J. Trump and Hillary Rodham Clinton picked up additional delegates after Missouri certified the results of their state's primaries. On the Democratic side, Vermont Sen. Bernie Sanders also picked up another delegate.
The certified vote take into account provisional and overseas ballots that were counted after Election Day, which resulted in Mr. Trump and Mrs. Clinton both increasing their delegate hauls, by 12 and 2, respectively. Mr. Trump's margin of victory also increased by 239 votes, while the former secretary of state received another 43 votes.
On the Republican side, 12 of the state's 52 delegates are awarded to the winner of the statewide vote. The rest of the delegates are awarded by congressional district. Mr. Trump carried five congressional districts his closest rival Texas Sen. Ted Cruz carried three. Despite the rhetoric, the loss was a devastating development for Sen. Cruz, who hired Jeff Roe as his campaign manager. Roe was the former party head in The Show Me State.
Mr. Trump leads in the GOP delegate count Mrs. Clinton leads Sen. Sanders in pledged delegates 1,289 to 1,038, but her lead grows when superdelegates are taken into account by 1,758 to 1,069.
VIEW REPUBLICAN DELEGATE COUNT