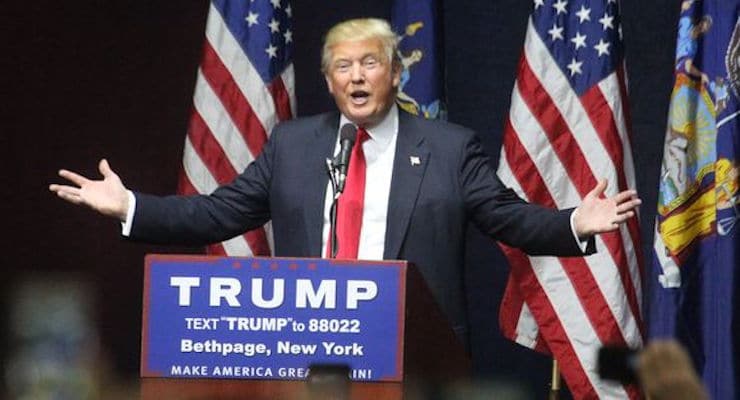 Gravis Marketing, Baruch College Top Pollsters in Empire State
Donald Trump was expected to win the New York Republican Primary, but some of the polling again grossly underestimated the frontrunner's margin and some nailed it. In the first edition of "Inside the Numbers: Grading the Pollsters," we are going to tell you who performed well and who missed the mark.
All polls scrutinized were published on the PPD average of New York Republican Primary polls prior to the contest.
Mr. Trump won by more than 35 points on Tuesday, trouncing Ohio Gov. John Kasich 60.4% to 25.1%. Texas Sen. Ted Cruz didn't pick up a single delegate with his abysmal 14-point, third place finish.
The two most accurate pollsters in the Empire State for the GOP were Gravis Marketing, a nonpartisan polling firm run by Doug Kaplan, and Baruch College. While the latter called Mr. Trump's 60-percent share of the vote and Sen. Cruz's 14-percent share on the dot, they underestimated Gov. Kasich by 8 points. In their defense, the poll was conducted from April 4 to April 10.
Meanwhile, Gravis Marketing conducted a poll on April 13 that almost nailed the vote shares for all three candidates, to the tee. They pegged Mr. Trump at 57% and and overestimated Sen. Cruz by 6 points, but caught on to Gov. Kasich's movement.
The worst pollster in the New York Republican Primary was 0ptimus, a Republican Party-sponsored pollster who also widely missed the mark in Wisconsin. Like Baruch, we simply do not have enough data for 0ptimus to comfortably assign them a grade on the PPD Pollster Scorecard, but it's not looking too good. A poll conducted in late March found Mr. Trump at 50%, Gov. Kasich at 16% and Sen. Cruz at 24%. We don't believe that was ever the case, even in late March.
Meanwhile, the New York-based Siena Poll performed well, though they also underestimated Mr. Trump's support by ten points, while Quinnipiac University was once again a reliable pollster. Even if they didn't nail the vote shares, they were pretty close on the margin. Monmouth University, too, performed as expected. But that's not necessarily a good thing. Monmouth and NBC News/WSJ polls are now consistently displaying a tendency to underestimate Mr. Trump's inevitable share of the vote.