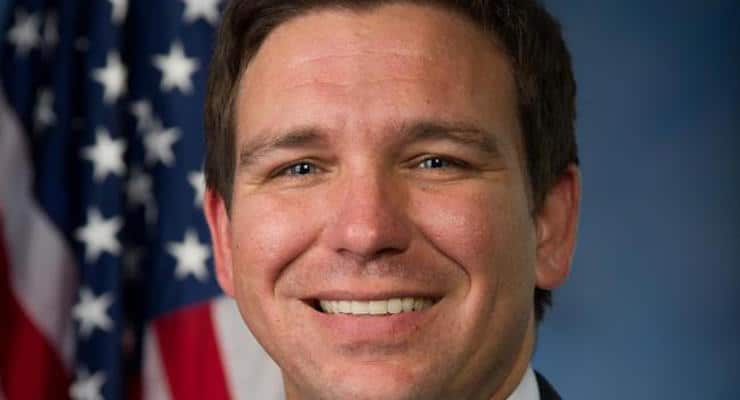 Florida Rep. Ron DeSantis has ended his bid for the U.S. Senate following the announcement by incumbent Sen. Marco Rubio that he will run for reelection.
"Marco Rubio's announcement changes the contours of the U.S. Senate race in Florida," Rep. DeSantis said in a statement in response to the news. "As a well-known incumbent, Senator Rubio is a strong bet to win what will be a pivotal U.S. Senate race in a challenging political environment. Casey and I are grateful for the support we have received across Florida and throughout the country and plan to continue the fight for limited government principles and a strong national defense."
"In light of the Rubio development, I can best advance the cause by running for reelection to the U.S. House in the 6th Congressional District, where I can continue protecting taxpayers, promoting economic growth, helping our veterans, and supporting our military."
Sen. Rubio, who ran unsuccessfully for the presidential nomination in the Republican Party, vowed not to run for president and reelection to the U.S. Senate at the same time. However, polling has consistently shown that he was the safer bet for the GOP to keep the seat in the swing state in their column. Even Donald Trump, the party's presumptive nominee and former rival, had been part of the effort to draft Sen. Rubio to run again.
Still, Rep. DeSantis was going to face Rep. David Jolly, who represents the 13th Congressional District in the primary. He had the support of conservative grassroots and endorsement from groups like the Club for Growth, who has released a statement backing both Sen. Rubio and Rep. DeSantis in their reelection efforts.
"The Club for Growth PAC has been determined to keep this Florida Senate seat in the hands of economic conservatives since November 2014, when we first endorsed Senator Rubio's re-election," said Club for Growth President David McIntosh. "When Marco announced his retirement from the Senate and launched his presidential bid, the Club's PAC was quick to endorse Rep. Ron DeSantis, who has a 96% lifetime Club score."
"With today's announcement by Senator Rubio and the anticipation that Rep. DeSantis will run again in FL-06, we are committed to the re-election of both of these pro-growth candidates," Mr. McIntosh added. "They will remain leaders in their respective chambers, and we believe Rep. DeSantis clearly has great potential for a run at the Senate in 2018."
Meanwhile, with Sen. Rubio now back in the game, the U.S. Senate race in Florida moves from a Toss-Up to Leans Republican on the PPD Election Projection Model.
"Marco Rubio may have lost the primary in his state, but he put up serious numbers in the Southeastern part of the state," said PPD's senior political analyst Richard D. Baris. "Those are the numbers necessary to hold down Democratic margins, though his edge as an incumbent remains tenuous."