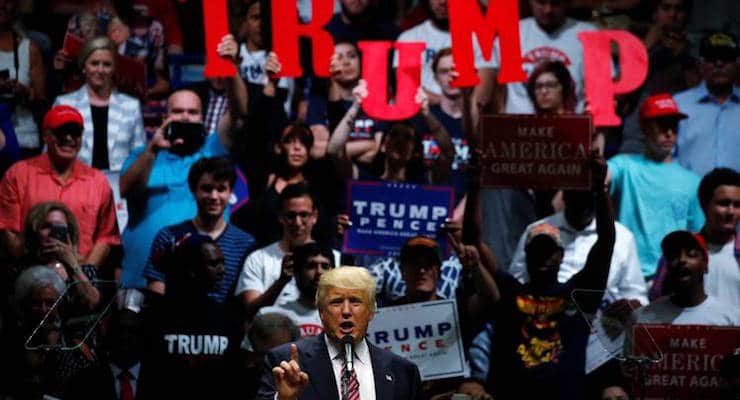 Republican presidential candidate Donald Trump announced he will be giving a major speech on illegal immigration on Wednesday, closing out the last week of the summer campaign. In a tweet on Sunday, Mr. Trump said the speech will be given to a large crowd in Arizona, alluding to a Trump-size rally rather than the typical policy speech venue.
I will be making a major speech on ILLEGAL IMMIGRATION on Wednesday in the GREAT State of Arizona. Big crowds, looking for a larger venue.

— Donald J. Trump (@realDonaldTrump) August 28, 2016
The speech comes amid questions over whether he was moderating his tone or position on immigration. The Trump campaign and the Republican National Committee (RNC) have insisted the plan is consistent with his previous stances and will not include an amnesty for those residing in the U.S. illegally.
"The contrast with Hillary Clinton–who wants to implement executive amnesty on day one–the choice could not be more clear," GOP vice presidential candidate and Indiana Gov. Mike Pence told Jake Tapper on CNN's "State of the Union" on Sunday. "Donald Trump has been completely consistent on his positions."
[brid video="60899″ player="2077″ title="Pence refuses to echo Trump on mass deportation"]